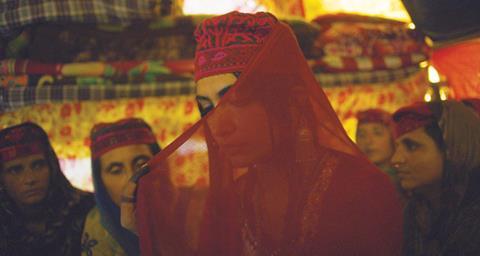 Film Bazaar, organised by India's National Film Development Corp (NFDC), has selected five projects to participate in this year's Work-in-Progress (WIP) Lab, four of which are from first-time directors.
The four debut features are Kannada-language Pedro, directed by Natesh Hegde, and Hindi-language titles Shankar's Fairies, directed by Irfana Majumdar, Switzerland, from Ajitpal Singh, and The Knot (Uljhan), from Ashish Pant. The one project from a returning director is the Gujari-language The Shepherdess And The Seven Songs, directed by Pushpendra Singh (Lajwanti).
The mentors for this year's WIP Lab include producers Philippa Campbell and Olivia Stewart, critic Derek Malcolm, Pingyao International Film Festival artistic director Marco Mueller and editors Jacque Comets and Liz Gelber.
Previous editions of WIP Lab have selected projects such as Eeb Allay Ooo!, which won three prizes including the Golden Gateway award at this year's Mumbai Film Festival; Bombay Rose, which premiered at this year's Venice, along with older festival titles such as Lipstick Under My Burkha (2015), Titli (2013) and Killa (2013).
FILM BAZAAR 2019 WIP LAB:
The Knot (Uljhan) (Hindi)
Dir: Ashish Pant
Prod: Kartikeya Singh
Pedro (Kannada)
Dir: Natesh Hegde
Prod: Rishab Shetty
Shankar's Fairies (Hindi)
Dir: Irfana Majumdar
Prod: Dr. Nita Kumar
The Shepherdess And The Seven Songs (Gujari)
Dir: Pushpendra Singh
Prods: Gulab Singh, Sanjay Gulati, Ajit Singh Rathore
Switzerland (Hindi)
Dir: Ajitpal Singh
Prods: Ajay Rai, Alan McAlex