Jodorowsky actor directorial debut to be presented at new co-production event; Reygadas curates for Filmfest Hamburg.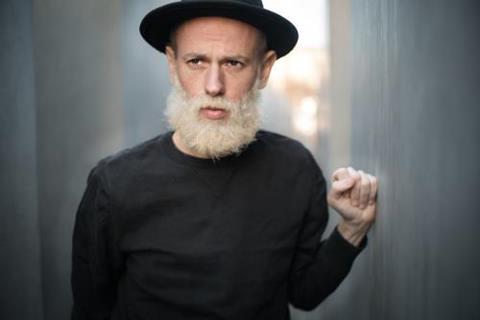 Argentinian actor Leandro Taub's directorial debut The Dream of the Guest and Slovenian filmmaker Jan Cvitkovic's new feature film Mercedes Fire Horse are among the projects to be presented at a new co-production event, the Matchbox Coproduction Lounge, during this year's Oldenburg International Film Festival (Sept 14-18).
Matchbox's inaugural edition will also present Buddy Giovinazzo's Potsdamer Platz which had been the last project, which the late Tony Scott had optioned to direct.
Taub, who was a lead actor in veteran Chilean director Alejandro Jodorowsky's Cannes competition film Endless Poetry this year, wrote the screenplay for the comedy drama which centres on how a family's life changes dramatically when a special guest, claiming to be building a space ship, moves into their home to "confront them" with his strong belief in the possibility of the impossible.
Speaking exclusively to Screen Daily, Berlin-based talent agent Georg Georgi explained that he has developed The Dream of the Guest with Taub and the actor John Robinson (Elephant) to shoot on location in Palm Springs at the beginning of 2017 with a cast including Robinson, Amanda Plummer, Jean-Marc Barr and Udo Kier.
Georgi has launched a production company Tryangle Inspiration Pictures for this project with its headquarters in Berlin and another presence planned soon in Los Angeles, with German producer Peter Rommel committed as a co-producer.
Tryangle has already been developing viral and community building social media campaigns to attract attention to the film "because we want to invite an audience to communicate and interact with our project from before we really go in pre-production to build a bond between the project and them and also make it their project.".
Meanwhile, Cvitkovic – who served as a member of Oldenburg's international jury in 2006 – will be coming to the North German town with producer Miha Cernec, Slovenia's "Producer on the Move" at Cannes last year, with Mercedes Fire Horse about a father-son relationship, which was selected for the CineLink co-production market in Sarajevo in 2013.
World and European premieres
World premieres of new films by Jack Fessenden (Stray Bullets), Till Endemann (Death in Westfjord) and the co-directorial debut by the German actors Barnaby Metschurat and Lavinia Wilson (Hey Bunny) are among the first titles confirmed for Oldenburg's line-up.
The festival will also be featuring the European premiere of Jasmin Dizdar's Second World War drama Chosen and the international premiere of Czech first-time filmmaker Jiri Sádek's supernatural thriller The Noonday Witch as well as a retrospective dedicated to the French director Christoph Honoré.
Filmfest Hamburg: Carlos Reygadas as guest curator
Mexican director Carlos Reygadas has been invited by Filmfest Hamburg (29 September – 8 October) to curate a selection of films for the Mexiko Deluxe sidebar as part of the Germany-Mexico Year.
The showcase of Mexican cinema will include such classics as Luis Bunuel's The Criminal Life of Archibaldo de la Cruz, Alejandro Jodorowsky's El Topo and Rubén Gamez's The Secret Formula as well as Amat Escalante's Sangre and Reygadas' own Battle In Heaven which caused a sensation because of its explicit sex scenes when shown in competition in Cannes in 2006.
Filmfest Hamburg, which will open on September 29 with Ewan McGregor's directorial debut American Pastoral in the presence of the director and lead actress Jennifer Connelly, has confirmed German premieres of such films as Olivier Assayas' Personal Shopper, Cristian Mungiu's Graduation, Xavier Dolan's It's Only the End of the World, the late Solveig Anspach's The Together Project, Marie Noelle's Marie Curie, Andrea Arnold's American Honey, and Ralf Pfleger's hybrid film The Florence Foster Jenkins Story.
TV highlights
Ulrike Grote, Marco Kreuzpaintner, Jan Bonny, Stefan Krohmer are among the filmmakers who will be presenting their latest works in the 16:9 – Television meets Cinema sidebar.
Ten new productions including Krohmer's two-parter Neu in unserer Familie and Kreuzpaintner's child abduction drama Sanft schläft der Tod will be competing for the TV Producer Award.