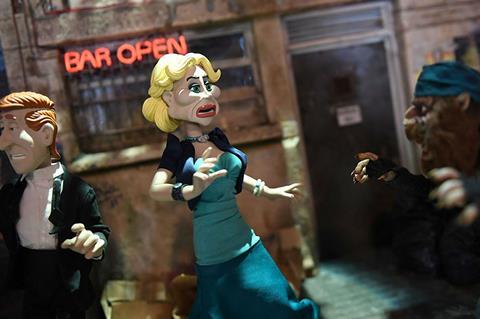 A masterclass from UK feature animation studio Locksmith Animation is one of the highlights of the fourth annual Manchester Animation Festival (MAF), which runs from November 13-15.
Julie Lockhart, Sarah Smith and Elisabeth Murdoch's London-based company opened its doors earlier this year. It has a first-look deal with 20th Century Fox for projects including Ron's Gone Wrong, which is now in production.
MAF will take place at Manchester's HOME cinema. The programme includes an animated short competition, screenings of new features, retrospective screenings, workshops and networking events. Panel and discussion events will include 'Animated Women UK', a platform for women in the animation business to share their stories.
There will also be a 'Making of Isle Of Dogs' session, in which head painter Roy Bell and animator Tim Allen will discuss the creation of Wes Anderson's stop-motion feature.
Screenings at the Manchester event include Chuck Steel: Night Of The Trampires, a 1980s-set comedy horror about a renegade cop. Director Mike Mort was nominated for the Screen FrightFest Genre Rising Star award last month, and will give a Q&A after the screening.
Also playing is Denis Do's Funan, which won the best feature award at the Annecy International Animation Festival in June 2018. It follows a young mother's efforts to find her four-year old son after he is torn from his family during Cambodia's Khmer Rouge regime in the 1970s.