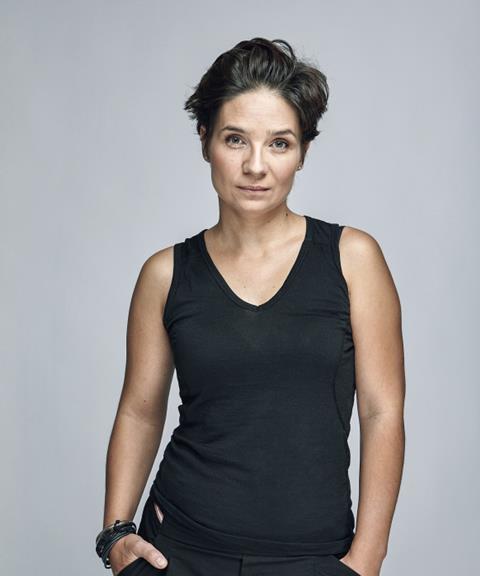 Polish production outfit Madants is set to produce Silent Twins, the first stand-alone English-language feature of rising director Agnieszka Smoczyńska.
She previously directed a segment of the anthology horror film, The Field Guide To Evil, as well as Polish-language Cannes Critics' Week title Fugue.
Speaking to Screen at the San Sebastian Film Festival, Klaudia Smieja, co-owner of Madants, said Silent Twins will tell the story of twins who after spending 14 years in Broadmoor Psychiatric Institution speak to each other only in a language of their own creation.
The film is being backed by the Polish Film Institute (PFI) and is due to shoot next year.
It will be one of the first films to access Poland's new 30% cash rebate incentive for international productions that shoot in the country. The rebate is administed by the PFI and features must spend PLN2.5 million (approximately £630,000) and pass a culture test to qualify.
Madants is in talks with UK/US management and production company 42 to collaborate on the project. Andrea Seigel wrote the screenplay and is serving as executive producer on the project.
Madants has a number of further international co-production projects in the pipeline, including Aleksandra Terpińska's rap musical, Other People, a co-production with France's Alcatraz Films with the co-operation of Warner Bros.
Based on the best-selling book by Dorota Maslowska, Other People tells the story of a wannabe rapper's relationship with a nouveau-riche trophy wife Iwona. Shooting is due to start in winter 2020.
Another new project is Pamfir, a co-production with Ukraine's Boson Films, which will be directed by Dmytro Sukholytkyy-Sobchuk and is set to shoot in next year. The film tells the biblical story about Abraham set in modern-day Ukraine.
Madants is also producing Agnieszka Holland's new drama Charlatan, a co-production with Marlene Film Productions of the Czech Republic and Ireland's Film and Music Entertainment, about a miracle healer; Ragnar Bragason's drama The Garden, a co-production with Iceland's Mystery Island EHF; and Vladimar Johannsson's Icelandic supernatural drama Lamb, starring Noomi Rapace, about a couple who adopt a newborn half-human, half-sheep.
The company is also set to co-produce Blanquita with Chile's Quijote Films about a woman living on the outskirts of Santiago who gets caught up in a sex scandal involving politicians and businessmen.
Chilean Fernando Guzzoni is set to direct the project, which is due to shoot in spring next year in Santiago. The producers have already secured funding from the Hubert Bals Fund, and will look to get Polish Film Institute funding too. They are also looking for another production partner, most likely from France or Germany.