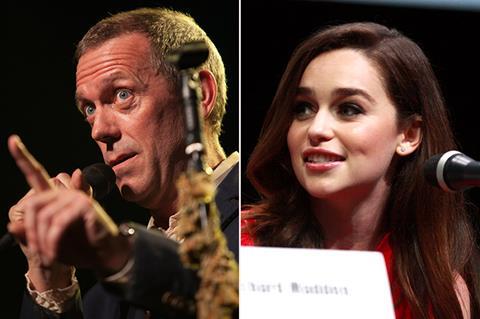 Sky is set to adapt Terry Pratchett's The Amazing Maurice from the author's Discworld book series as an animated feature.
Hugh Laurie leads the voice cast alongside Emilia Clarke, David Thewlis, Himesh Patel, Gemma Arterton and Hugh Bonneville. The film is directed by Toby Genkel (Yakari, A Spectacular Journey) with Florian Westermann as co-director.
The project is a co-production with Germany's Ulysses Filmproduktion and the UK's Cantilever Media, and animation studios Studio Rakete (Hamburg) and Red Star Animation (Sheffield).
Sky Cinema will release the film in the UK in 2022. Telepool has acquired the feature for German-speaking territories and Telepool's sales arm Global Screen is handling worldwide rights.
Laurie voices Maurice, a streetwise ginger cat who befriends a horde of talking rats and a boy who plays the pipe. Together they have the perfect money-making scheme – pretend to infest a town with rats and get the boy to lead them away. But things don't go to plan when they try the scam in the town of Bad Blintz.
The film has the support of the Terry Pratchett estate (the author died in 2015) and is produced in association with Narrativia, the production company Pratchett launched in 2012. Producers are Julia Stuart for Sky, Emely Christians for Ulysses, Andrew Baker and Robert Chandler for Cantilever Media and Rob Wilkins for Narrativia.
The novel, The Amazing Maurice And His Educated Rodents, is a parody of fairy tales and inspired by the fable of the Pied Piper of Hamelin. First published in 2001, it was the 28th novel in Pratchett's comic-fantasy Discworld series, but the first written for a YA audience. Pratchett won the annual Carnegie Medal – the highest award in children's literature's – for the book.