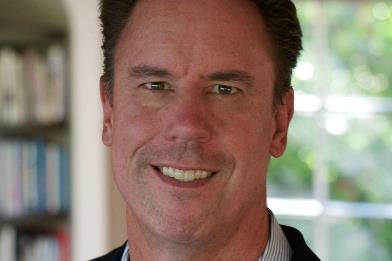 Solstice Studios founder and CEO Mark Gill and his senior executive suite are on the way out in a major blow to the independent film supply chain as insiders told Screen the LA-based company appeared destined to become the first casualty of the pandemic.
It is understood that besides Gill – the former Warner Independent Pictures head and a top executive at Miramax and Millennium Films who launched the production, finance, distribution and sales company almost three years ago to the day on October 3 2018 – departing key executives are international sales head Crystal Bourbeau, head of production Lisa Ellzey, marketing head Vincent Bruzzese and distribution head Shari Hardison.
The company – which released one film, Unhinged, in three years – laid off around 20 staffers in December and is understood to be keeping on a skeleton staff of 10 from production, legal and finance to work on Robert Rodriguez's action thriller Hypnotic starring Ben Affleck. The plan is for the film to be released on more than 2,000 screens in North America around September or October 2022.
Representatives for Solstice said the feature is fully funded and in production with a November 19 end date. Post-production is scheduled to be completed by July 15, 2022. At time of writing it remained unclear who will release the film in North America, however it is understood international distributors who pre-bought Hypnotic are schedule to release it around the same time as the domestic launch.
Early ambitions
When Gill launched Solstice three years ago he announced that he had secured $400m in capitalisation of which $150m came from a production deal with Ingenious Media. The strategy was to champion commercial films for wide theatrical release primarily in the action, thriller and action-comedy genres with the goal of producing three to five a year in the $30m-$80m range and acquiring a further two to four from any broad genre for wide US distribution. Gill said he and his partners wanted to staff up to 65 people in the first year.
The industry has been overwhelmingly supportive of another supplier to the independent sector and expressed dismay over Monday's development. However some who spoke to Screen on condition of anonymity questioned why there were not more titles in the pipeline. The company was extremely picky about scripts and by the time it was ready to release Unhinged the world was in the throes of the pandemic.
The Russell Crowe road rage thriller was one of the first back into cinemas in summer 2020 at a time when many sites including those in Los Angeles and New York remained closed and public aversion to congregating indoors was at an all-time high. It opened in 299 venues over the August 14-16 weekend and grossed $601,032, expanding the following weekend into 1,823 for an additional $4m to rank number one. It climbed to a maximum of 2,402 sites and finished on more than $20m – a respectable result given the circumstances although the film was said to have cost $30m to make. International contributed $23.5m for a $44.3m global tally.
Devastating 18 months
A devastating 18 months for the film industry exacerbated by the delta surge had been particularly brutal impact on Solstice as it struggled to build its inventory. While most theatrical distributors managed the pandemic as best they could by licensing films to streamers or pivoting to in-house platforms, Solstice barely had anything to monetise.
Solstice continued to staff up and acquired worldwide rights to Mark Wahlberg drama Good Joe Bell out of TIFF 2020 for around $20m. It received a new cut and was retitled Joe Bell for awards season before it was sold to Roadside Attractions and Vertical Entertainment, who released the film in July.
A deal to finance $50m Gerard Butler action thriller The Plane collapsed after Lionsgate originally pounced on the project at AFM 2019 and Solstice acquired the world in November 2020 following issues over Covid insurance. Lionsgate subsequently re-acquired the project in May of this year.
The news, first reported by Deadline Hollywood on Monday (October 4), comes as Gill had been trying to secure a latest round of funding. However even though tentpoles like the Venom sequel and Shang-Chi And The Legend Of The Ten Rings have begun to enjoy success with exclusive theatrical release, Gill's investors were understood to be running out of patience.