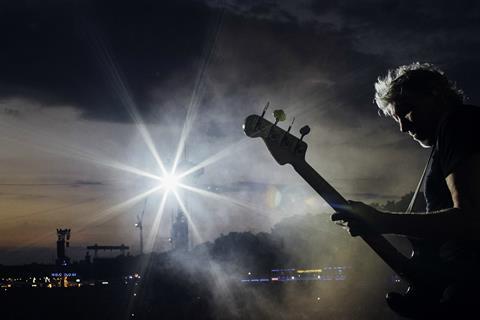 UK-based event distributor Trafalgar Releasing has secured worldwide rights to a new film based on Roger Waters' 2017/18 Us + Them world tour.
The distributor has scheduled a global release for the title for autumn 2019. The film is currently in production, directed by Sean Evans for Rue 21 Productions.
Evans and Rue 21 previously made 2015 concert film Roger Waters: The Wall, also following the Pink Floyd founding member on tour.
Waters' Us + Them tour consisted of 156 shows to 2.3 million people around the world, opening in May 2017 and running until December 2018. The as-yet-untitled film will feature Pink Floyd songs as well as Waters' latest album Is This The Life We Really Want?
Recent contemporary music tour documentaries on the Trafalgar slate include Mat Whitecross' Coldplay: A Head Full Of Dreams, and Burn The Stage: The Movie, the first feature-length film from K-Pop sensations BTS.