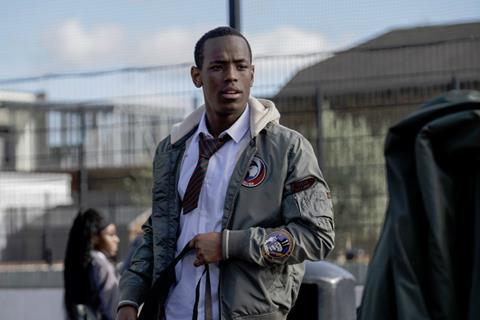 UPDATE: As of Thursday, November 28, Blue Story was screening again at venues across the UK and Ireland.
Original story: Vue Cinemas, the UK's third-biggest cinema chain, has reversed its decision to remove the film Blue Story from its venues, following several days of criticism and online protest.
A statement from Vue on Wednesday evening (November 27) said, "Following an ongoing review of security to protect the safety of our staff and customers we hope to be showing the film from this weekend with additional security arrangements in our cinemas to ensure everyone can enjoy the film in comfort and safety."
The decision comes after great attention in national and international press, with Rapman, the film's director, appearing on the UK's BBC Breakfast news programme on Wednesday morning to criticise the company's response.
In reversing its decision this evening, the chain also said, "We were disappointed to have to make the decision to remove Blue Story from our screens earlier this week, a decision to protect our customers and staff following major incidents connected with the film at 16 of our cinemas all across the country."
"We said at the time that this is a fantastic film and one with a very powerful message – that is why we wanted to show this film" it continued.
"We want to do that while ensuring, above all else, the safety of our customers and colleagues. We also understand the powerful reaction to our decision and we have spoken with interested parties, including the film producers, Paramount, our security advisors and most importantly our own operational teams who manage our cinemas on a day-to-day basis."
Vue CEO Tim Richards had issued a previous statement on Wednesday, in which he stood by the film's removal, saying "We wholeheartedly agree that the issues that have arisen are not about the film, but neither are they about Vue."
Despite the film's removal from all Vue venues on Sunday, November 24, it still grossed an excellent £1.3m at the UK box office for third place behind Frozen II and Last Christmas. It has held its number three spot in the midweek charts.
The film is Rapman's feature directorial debut, and centres on two best friends who are separated by a violent postcode war in south London. It was produced by Paramount Pictures and BBC Films with Damian Jones' DJ Films and Joy Gharoro-Akpojotor's Joi Productions, with Paramount distributing in the UK.
Rapman was named a Screen Star of Tomorrow 2019 in July, alongside the film's casting director Isabella Odoffin and editor Mdhamiri Nkemi.
Related stories: