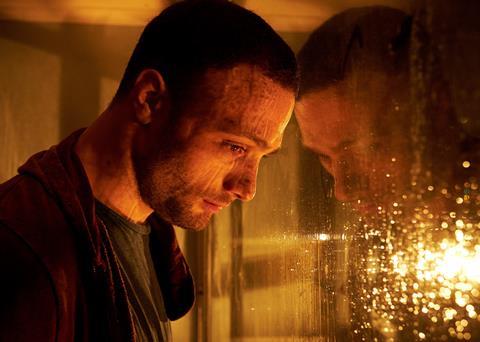 Ireland's Wildcard Distribution has acquired UK and Ireland rights to UK drama Nocturnal, Irish black comedy Redemption Of A Rogue and documentary Father Of Cyborgs.
Writer-director Nathalie Biancheri makes her narrative feature debut with the relationship drama Nocturnal which stars Cosmo Jarvis, Lauren Coe and Sadie Frost. Biancheri co-wrote the script with Olivia Waring.
Nocturnal tells the story of a teenager (Coe) who lives with her single mother, Jean (Frost), and crosses paths with a thirtysomething handyman (Jarvis). The film made its world premiere at the BFI London Film Festival in October 2019.
Redemption Of A Rogue is a dark comedy musical set in Ireland's Co Cavan; it is the first feature film from award-winning playwright Philip Doherty and follows a young man played by Aaron Monaghan who returns to his hometown. Stuck in a Groundhog Day-like purgatory, he embarks on a sacrificial and outlandish journey to rid himself of his guilt and shame from the past.
Wildcard is reteaming with David Burke and Seán Ó Cualáin on the documentary Father Of Cyborgs. Irish neurologist Phil Kennedy made global headlines in the late 1990s for implanting wire electrodes in the brain of a 'locked-in' patient to control a computer cursor with their mind. Kennedy became known as 'The Father of the Cyborgs'. Travelling to South America in 2014, he made further headlines when tiny electrodes were implanted inside his brain in order to continue his research. The film looks at the ethical quandaries presented by his self-experimentation.
Wildcard is also set to release Julien Temple's upcoming Shane MacGowan documentary Crock Of Gold: A Few Rounds With Shane MacGowan in Ireland on behalf of Altitude Film Distribution. The doc is produced by Johnny Depp and features previously unseen footage of The Pogues' frontman from Temple's own archives interspersed with specially commissioned animations.