Buck Productions, Riverside Entertainment and Hulo Films announced on Thursday that the Canadian icon will star in the coming-of-age drama.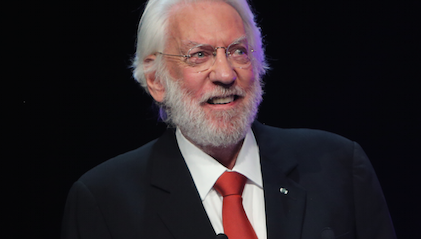 Milton's Secret is based on the book of the same name by Eckhart Tolle, author of the celebrated self-help book The Power Of Now.
Barnet Bain is confirmed to direct and principal photography is earmarked for autumn in Toronto. Additional cast will be announced shortly.

Milton's Secret focuses on an anxious 11-year-old boy whose visiting grandfather teaches him to live in the present. Donald Martin and Sandra B Cooper adapted the screenplay.
Sean Buckley produces for Buck Productions alongside Fred Fuchs for Riverside Entertainment and Stephen Huszar and Ryan Lockwood for Hulo Films.