German government reveals bold plan to increase film funding to €150m from 2018; Toni Erdmann scores six German Film Awards nominations.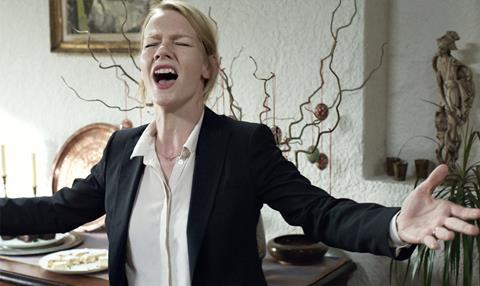 The German government has approved a major increase in film funding in a bold bid to grow the local and international film business in Germany.
Chancellor Angela Merkel's cabinet has authorized a €50m boost to approximately $150m in film funding for 2018.
Culture secretary Monika Grütters confirmed on Thursday morning during the announcement of the nominations for this year's German Film Awards (Lolas) that the budget from 2018 would comprise of €25m for culturally-oriented funding, €50m for the existing German Federal Film Fund (DFFF) cash rebate incentive programme, and €75m for the DFFF II scheme.
The latter is targeted at attracting and retaining major national and international productions in Germany as well as providing support for production service producers such as studios and VFX companies operating out of Germany.
This latest move to put Germany on a more equal footing with other film production hubs with attractive tax incentives and cash rebate schemes came just over a month after Grütters announced a €25m boost to the DFFF's €50m budget for 2017.
A final decision on the actual scale of the increased film funding budget will not be taken until the autumn after the September Bundestag elections.
German Film Awards
Meanwhile, Oscar-nominated German comedy Toni Erdmann scored six nominations for the German Film Awards (Lolas) but Chris Kraus' tragicomedy The Bloom of Yesterday led the way eight nominations.
Nicolette Krebitz's Sundance 2016 title Wild also scored six nominations.
Other films nominated for this year's Lola ceremony in Berlin on April 28 include Anne Zohra Berrached's Berlinale 2016 competition entry 24 Weeks and Simon Verhoeven's comedy Welcome To Germany which has already been named as the winner of the Lola for the year's most commercially successful local release.