Studio 100 Film has unveiled the first images and trailer for feature-length animation Quixotes – The Heirs Of La Mancha.
The project is an Argentinian-German co-production between Studio 100 Media, M.A.R.K.13 – COM (both Germany), and GF Films (Argentina) and is available at the end of 2022.
Studio 100 Film is handling world sales at this year's virtual AFM (November 1-5).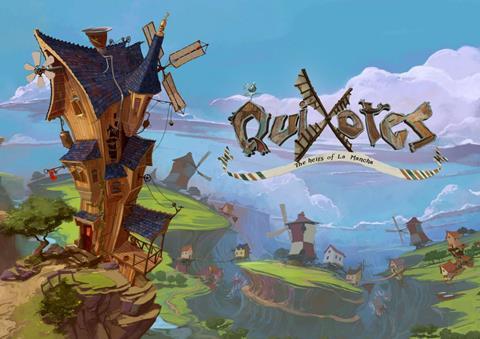 Written by Carlos Kotkin (Rio 2), Quixotes – The Heirs Of La Mancha revisits the Cervantes classic and revolves around 11-year-old Alfonso, the great-great-great-grandson of the famous Don Quixote, and his three imaginary rabbit friends.
When his hometown is threatened by a powerful storm capable of destroying everything in its path, Alfonso is joined by Pancho (the great-great-great-grandson of Sancho Panza) and Victoria. Together they set out to save their beloved town of La Mancha and along the way Alfonso discovers the power of friendship and finds his first love.
Contact: info@studio100film.com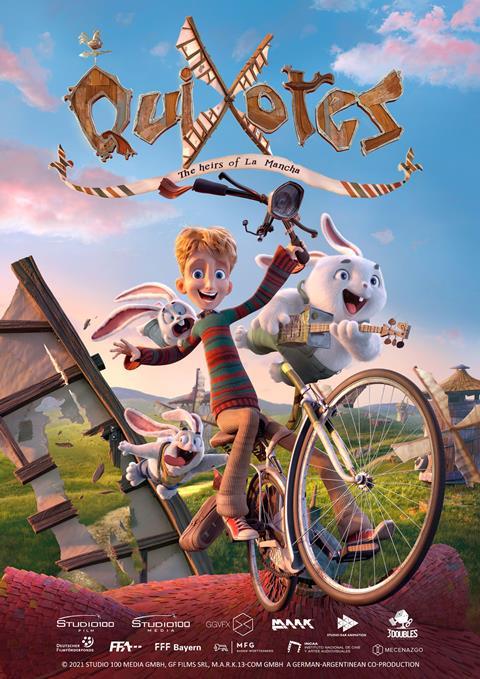 Studio 100 Film is an international, independent sales agency for upmarket children's and family movies. The Munich-based subsidiary of Studio 100 Media distributes their animation feature films and acts as a sales agency for selected third party films.