Jeremy Kay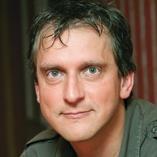 Jeremy Kay is Screen's US editor based in Los Angeles.
Contact Info
Jeremy Kay
US editor
Talley will oversee sales and overall strategy of Alchemy's physical distribution arm, reporting to Alchemy CEO Bill Lee.

Jason Moring, president of Double Dutch International, announced the A.R.C.H.I.E. casting on Tuesday ahead of the start of world sales in Toronto.

Bleiberg Entertainment and Red Granite International subsidiary Blue Box International will handle international sales in Toronto on the action thriller starring Zoë Bell.