Jeremy Kay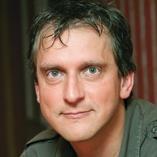 Jeremy Kay is Screen's US editor based in Los Angeles.
Contact Info
Jeremy Kay
US editor
The distributor has acquired North American rights to the time travel thriller starring Danielle Panabaker and plans a day-and-date release via its Macabre genre label.

The North American deal follows the film's world premiere at Sundance in January and sets up a theatrical release later this year.

In a double whammy of announcements on Tuesday, Sony Pictures has snapped up rights to the sci-fi anime and set a 2017 release date for its third Smurfs film.