The 25th edition of documentary festival Sheffield Doc/Fest starts today (June 7), running until June 12. Festival director & CEO Liz McIntyre discusses the role of the event in a changing industry.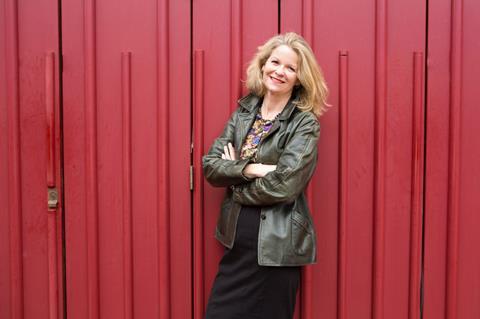 With the influence of movements from Black Lives Matter to Time's Up, our industry attitudes are changing for the better - but slowly. What actions can we take for a fundamental shift in power structures and culture to enable fullest representation in filmmakers, and those funding and commissioning?
At Doc/Fest we want to play our part: we're passionate about creating pathways for a new wave of documentary storytellers and diverse perspectives, through training and networking; programmes like Rough/Ready for works in progress and Doc/Dispatch for topical shorts; initiatives such as 'Want to Work In Film?' for young people curious about the industry.
Doc/Fest's Films, Talks and Marketplace exhibition work as catalysts for new connections with lasting legacy: emerging Lancashire director Ryan Lee Gregory will introduce this year's BBC Northern Docs Pitch, coinciding with his 2017 pitch-winning film The Voices in My Head on BBC3. Eloise King will acquire two shorts from Cherish Oteka for VICE and i-D - they met at Sheffield's Doc/Dinner where emerging talent breaks garlic bread with funders. We track and shout about career success: Ayo Akingbade, whose film Tower XYZ featured at Doc/Fest, has been awarded a Sundance Institute Ignite Fellowship. Last year, radio presenter Mim Shaikh interviewed Youtube viral talent Elijah Quashie at Doc/Fest. This year, Mim will talk about his debut doc on the panel The Naked Me, while Elijah's first Channel 4 series, Peng Life, will air this summer.
Funders for all platforms can meet filmmakers with distinct voices right across the festival programmes: Future Producer alumna Roxy Rezvany's film Little Pyongyang features in this year's New/UK Shorts. Kate Brooks, whose first feature doc The Last Animals received a 2017 Environmental Award special mention, returns to pitch a project in MeetMarket.
Doc/Fest's unbending ethos for inclusivity makes both good art and good business sense: we aim to offer an essential forum for funders to find their next distinct talents and projects, and to contribute to the recalibration of the industry – still too white, still too male, still too privileged. We listen to advice and take criticism: we all have a part to play in examining what power we each hold or what others lack – those who provide training and mentoring; who fund and distribute films; who hire talent including crews.
Cautioning against attaching too much significance, David Lammy MP tweeted that the recent royal wedding - that bastion of tradition - made his 'beautiful mixed heritage family's shoulders stand a little taller', where in the same month he felt compelled to accuse parts of our industry of 'paying lip service to diversity'. We - the creative industries – want to take pride in leading change: let's continue to act collectively to remain relevant, thrive and inspire, and let's continue the conversation this week at Doc/Fest.
Liz McIntyre is CEO and festival director, Sheffield Doc/Fest.