The first Busan Story Market will aim to meet the growing global hunger for fresh content as remakes across Asia continue to find success.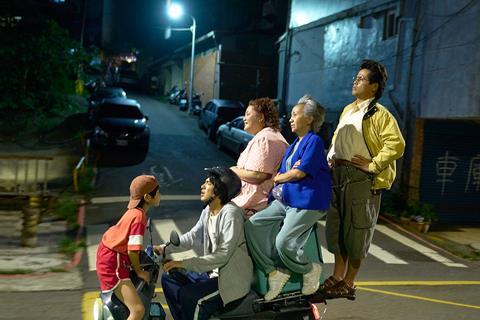 As international demand for Korean content continues to grow, the Asian Contents & Film Market (ACFM) has launched the Busan Story Market (BSM) — the world's first IP content sales market.
The new in-person market is an offshoot from ACFM's Entertainment Intellectual Property Market (E-IP Market), a pitching event that has selected 192 IP submissions since its launch in 2012. BSM will act as an extension, with buyers and sellers meeting at sales booths, enabling domestic and foreign content providers to conduct onsite business around IP from books, webtoons, web novels, games and stories.
Some 30 Korean IPs and 22 non-Korean Asian IPs will be presented at the market, which runs from October 8-11 at the Busan Exhibition and Convention Center (Bexco), and includes projects from the Asean region for the first time, expanding from Taiwan and Japan in previous editions of the E-IP Market.
"As global audiences are becoming more aware of Korea and overcoming language barriers, the demand for Korean IPs and creators is also increasing," says Daniel Kim, general manager of ACFM.
Previous Korean webtoons showcased at E-IP Market — and now in the can — include It's Mine, which will be directed by Japanese filmmaker Takashi Miike as a Japanese drama series, produced by CJ ENM's Studio Dragon. A further title is upcoming Netflix Korean series Black Knight, directed by Cho Ui-seok and starring Kim Woo-bin, Kang You-seok and E Som.
To coincide with the launch of BSM, ACFM will sign a memorandum of understanding with Taiwan Creative Content Agency on October 8 to strengthen their strategic partnership for promoting Korean content in Taiwan and vice versa.
Hit remakes
The market will also help feed the ongoing voracious appetite for remakes, which are proving remarkably successful across Asia.
Taiwan is one of the biggest consumers of Korean content, and has embraced popular drama series from the country such as You're Beautiful and Baby-Faced Beauty in the past decade, remaking them into Mandarin-language versions for Chinese-speaking territories. They were respectively renamed Fabulous Boys in 2013 and Love By Design in 2016.
On the film front, More Than Blue, produced by mm2 Entertainment in 2018 and adapted from Won Tae-yeon's 2009 romantic drama of the same name, set a new trend as the first Taiwanese remake of a Korean feature in recent years. It was followed in 2021 by Man In Love, produced by Calendar Studios from Han Dong-wook's 2014 romantic drama of the same name, and Treat Or Trick, produced by Third Man Entertainment from Shin Jung-won's 2004 horror comedy To Catch A Virgin Ghost.
The Taiwanese versions of More Than Blue and Man In Love — both featuring a protagonist who keeps his terminal illness a secret from his love interest — were run­away successes. The former earned $153m at the global box office, including $7.5m in Taiwan, making it the biggest local hit of the year, and $132m in China, where it remains the highest-grossing
Taiwanese film of all time. More Than Blue further spawned a 10-episode drama series of the same name, also produced by mm2, which premiered on Netflix in 2021.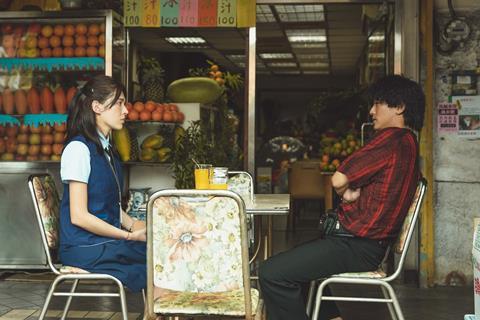 Man In Love took $13.8m in Taiwan to become the sixth-highest grossing local film of all time and $41.5m in China.
"We didn't set out to pick a Korean film specifically, nor was it solely about the popularity factor. It was the story that attracted our attention," says Angelin Ong, mm2 Entertainment's general manager for north Asia, of the original More Than Blue. "Our content committee felt the story could transcend language and culture, and should be remade in Chinese."
Singapore-based mm2 Entertainment has a content committee, which is always on the lookout for stories "with deep emotional significance that can appeal to the audience today". A good story is a top priority, but equally important is how to "adapt it well with a unique edge and make it relevant to the local market", says Ong. "The original film has a slower pace. We adjusted the flow to suit current sentiments."
The company has since adapted another Korean film, Kim Young-tak's Hello Ghost, a supernatural comedy that revolves around family love. The Taiwanese remake, renamed Happy Ghost, is directed by Hsieh Pei-Ju (More Than Blue: The Series) and stars rising actors Tseng Ching-Hua (Your Name Engraved Herein) and Chang Zhang-Xing (Gatao 2: Rise Of The King) alongside veteran actress Lu Yi Ching. The film is in post for release in summer 2023.
Export prospects
While Taiwanese adaptations of Korean IP have found success, Taiwanese creators are equally keen to export their content and make inroads into the remake markets. Hit series Queen Of No Marriage was considered the earliest cross-
culture product for South Korea when it was remade as romantic comedy A Witch's Romance in 2014. But further titles were few and far between until momentum picked up more recently.
Several foreign-language remakes of Taiwanese films and series are now set for release in 2023, including the Japanese adaptation of Chen Yu-Hsun's My Missing Valentine, a comedy drama about a fast-paced woman who wakes up with no memory of Valentine's Day and a laidback bus driver who may hold the key to the mystery. The 2020 film won four of Taiwan's Golden Horse Awards, including best film, best director and best original screenplay.
"The concept is quite unique and strong. We've known this original concept since the project was presented at Busan in 2001," says Yuji Sadai of Bitters End, producer of the Japanese version of My Missing Valentine. The Tokyo-based firm is also a distributor that has released acclaimed films such as Parasite and Drive My Car, for which Sadai is an executive producer.
"We feel that a Japanese remake will have potential for the Japanese market so we made a deal with Mandarin­Vision for the remake rights in 2021," Sadai says. "We proposed this idea to director Nobuhiro Yamashita and screenwriter Kankuro Kudo and both of them jumped into it."
Even before the release of the original film in Japan in June 2021, Bitters End had started to produce the Japanese version as its first ever remake. While keeping the original storyline, the new film has reversed the personalities of the protagonists — the woman is the slow-paced character and the man is the fast one. "We feel Japanese audiences will be more interested in the other way round," Sadai explains. Masaki Okada (Drive My Car) and Kaya Kiyohara (In The Wake) head the cast and the film is in post for release in summer 2023.
Two Taiwanese time-travel romances are also getting the Korean remake treatment. Mandopop singer Jay Chou's 2007 directing debut Secret has been adapted by director Seo Yu-min with Doh Kyung-soo, aka D.O. of boyband EXO, and Won Jin-ah (Netflix's Hellbound) in the cast.
A Time Called You, based on 2019's hit Taiwanese drama Someday Or One Day, is set to be released on Netflix. It is directed by Kim Jinwon and stars Ahn Hyo-seop (Business Proposal) and Jeon Yeo-been, co-hosts of Busan International Film Festival's opening ceremony.