While sellers reported a robust market this year, buyers struggled to get hold of the gems they were after at a chilly, rain-spattered Cannes.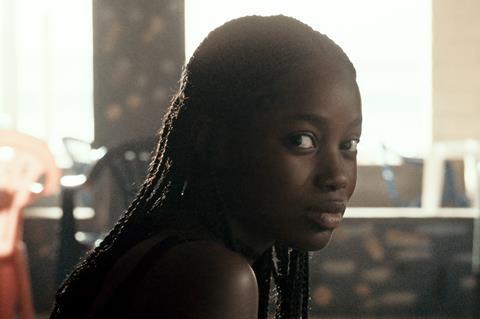 Even the rain could not dampen the spirits of US sellers on the Croisette, who by and large reported a robust Cannes market. US buyers enjoyed mixed fortunes, citing inconsistent quality among the packages as they strained to grasp gems in a festival that delivered much to admire.
The high asking price of feature films and packages in a notoriously tough US distribution landscape cropped up most frequently in conversation with the smaller independents. Meanwhile, the assured tone of sellers reflected solid trade, even if it deferred stricter analysis of a project's underlying commercial viability and audience appeal until such time as the film is delivered and distributed.
Leading independents, including the new German consortium backed by US investors KKR, snapped up AGC Studios and CAA Media Finance's $150m Roland Emmerich sci-fi Moonfall. At time of writing a Chinese deal was understood to be close. In other highlights, Paramount paid upwards of $40m for the world on Film­Nation and CAA Media Finance's Chris Hemsworth-Tiffany Haddish comedy Down Under Cover; and buyers responded to IMR International's exorcism-on-a-plane horror Incident On 459, Voltage's sequel to its box-office hit After, and packages like Endeavor Content's Tom Holland heist drama Cherry, to which the Russo brothers are attached.
"While there may be a general reticence in the market on behalf of Chinese buyers because of the macro political situation and their own economic challenges, the bidding on Moonfall has been aggressive and there is a determination among bidders to close a deal as soon as possible," says AGC Studios founder Stuart Ford. "Which suggests that for the bigger companies, when something is a 'must-have', they will move decisively."
Feeling the squeeze
Films without A-list names that demonstrate marketable elements can be a draw. "It seems like films that are not cast-driven or genre but demonstrate a clear hook or angle for marketing move a little more quickly than others, be it female-focused, LGBTQIA+, French-language, etc," says Ryan Kampe of Visit Films, whose slate included Alice and Saint Frances. "Companies that have money are spending it. The hard part seems to be in the middle. Companies that don't have a clear path to revenue aren't spending."
Any self-respecting independent buyer wants to get their hands on the next film by the Russo brothers, or the comedy that pairs Thor with Hollywood's go-to female comedy star. The long-standing issue is that not everybody can step up, and the independents suffer whenever a streamer decides to buy something or merely flexes its muscles and drives up prices.
After last year's kerfuffle in Cannes over polarised outlooks, nobody came to the south of France wanting to talk about Netflix, but they did. Netflix pursued films and snapped up Cannes award-winners Atlantics and I Lost My Body in a pair of worldwide deals that unsurprisingly excluded France. However, the object of Hollywood's collective obsession is itself under pressure, as its streamer rivals will soon expand from Amazon Studios and Hulu to Disney+, Apple TV, and platforms from WarnerMedia and NBCUniversal.
That will only squeeze independent buyers tighter. Amazon Studios' pricey $1.5m buy of Ladj Ly's Les Misérables was the first on-site acquisition of a Competition entry by a US distributor and took a film off the table that few regarded as a theatrical prospect. "Cannes is in total disrepair," producer Cassian Elwes fulminated in a mid-festival tweet. "Business is flat and most of the films screening here are irrelevant in the US marketplace."
Fox Searchlight prevailed in the chase for Terrence Malick's A Hidden Life for the US and select territories including the UK, Italy and Latin America, getting the privilege of mounting an Oscar campaign for the three-hour, mostly German-language drama about an Austrian conscientious objector. Sony Pictures Classics (SPC) got its wallet out on the Croisette, buying Marco Bellocchio's Mafia drama The Traitor and Michael Covino's Un Certain Regard entry The Climb, and pre-buying Benjamin Millepied's Carmen in the market.
Céline Sciamma's Portrait Of A Lady On Fire was definitely viewed as a potential theatrical release and sparked a competitive chase. In the end, Neon and Hulu won out for North America as rivals were left to lick their wounds. The partners' exclusive output deal is likely to have helped Neon attain its target, giving it a reach others might not have.
"Domestic buyers felt Cannes has become harder and harder to buy out of," says one US buyer. "There are some packages that were great business, but for the medium to smaller sized companies it's incredibly hard to find films in the market and the festival. You're only as good as what's offered to you and there are only four or five English-language films available to buy in the festival. And a lot of films in the market weren't high quality."
The festival's tendency to return to the same filmmakers, the buyer says, indicated an "antiquated formula", and distributors will need to re-evaluate how to make Cannes worthwhile. A possible solution: "Be more aggressive prior to a festival, spend more and take more risk."
Neon did both, boarding Bong Joon Ho's Palme d'Or winner Parasite last October, and most likely leveraging its Hulu deal to land Sciamma's drama. "We're in a great position to be able to offer a traditional theatrical model and have a very exciting output partnership with Hulu," says Neon chief Tom Quinn. "We can bring these films, which we consider the best cinema on offer from around the world, to theatres. It's about presenting the best experience on offer to see these movies."
What did not help buyers who struggled in Cannes was the fact several films in Competition arrived with US distribution in place, such as SPC's Pain And Glory from Pedro Almodovar and Ira Sachs' Frankie, Neon's Parasite, Jim Jarmusch's festival opener The Dead Don't Die at Focus Features, and Quentin Tarantino's Once Upon A Time… In Hollywood with Sony Pictures. In Directors' Fortnight, A24 brought The Lighthouse by Robert Eggers (Focus Features holds international rights), and Netflix infamously had Babak Anvari's Wounds.
Of the festival, Neon's Quinn had this to say: "I'm a big fan. It's a very tight Competition section and there are established and debut directors in there. Discovering Atlantics in Competition alongside master storytellers like Almodovar — there are not a lot of sections around the world that do that."