The big theme at this year's MIPCOM is how high-end content creators are balancing the demands of local and international audiences.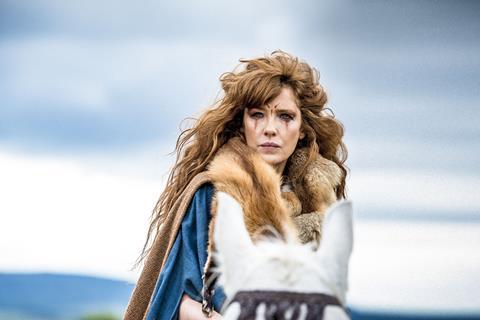 Global content market MIPCOM (October 16-19) unfolds on the French Riviera this month with the theme of 'global race for creative connections' at the heart of its conference programme. The focus comes at a time when global production and distribution pacts in the high-end drama space are proliferating on a scale never seen before, amid the boom sparked by the rise of streaming players hungry for mainstream and niche content.
The drama shows due to be unveiled in MIPCOM's World Premiere TV Screenings selection or rolled out by sales companies in the market bear testimony to this new era of global cooperation. Pay-TV giant Sky and streaming king Amazon — normally fierce rivals in their hunt for top drama, entertainment and sports content — will unveil their first joint venture Britannia, a historical fantasy set in Britain on the eve of the Roman conquest when the country was ruled by druids and warrior queens.
Spectre and Edge Of Tomorrow screenwriter Jez Butterworth wrote the nine-part series, which features a high-profile international cast topped by Kelly Reilly, David Morrissey, Zoe Wanamaker and Danish actor Nikolaj Lie Kaas, best known for The Killing. Among the series' directors are Germany's Christoph Schrewe, whose credits include episodes of Versailles and Borgia, and the UK's Luke Watson, who previously worked on Ripper Street and Spotless.
Cosmopolitan creativity
Another MIPCOM premiere, Sony Pictures Entertainment's time-shifting Berlin-set spy thriller Counterpart, starring Oscar winner JK Simmons, was produced out of the US but draws on talent from across the world, including Norwegian director Morten Tyldum and a raft of non-US acting talent such as the UK's Olivia Williams and Harry Lloyd, rising Italian actress Sara Serraiocco and Denmark's Ulrich Thomsen.
"The globalisation of production and the globalisation of creativity… it's the way the world's going - and the notion that for a show to work in the US or globally, it needs to only have Americans and an American setting is shifting rapidly," comments Chris Rice, a partner at agency WME-IMG, which helped bring Sky and Amazon together on Britannia.
"Traditional American producers in a traditional American market are starting to think in a similar way to what happened in the movie business quite some time ago when people started to think, 'How is my story going to resonate around the world?', rather than just, 'Is the network going to pick up my pilot?'
"I think that's a mindset shift that's happened everywhere," adds Rice, "and certainly the influx of feature talent and feature producers in the US into the television landscape also brings that mindset."
For industry veteran Takis Candilis, head of scripted production at Banijay Rights, finding global partners is an implicit part of pulling a project together. "Producers can take one of two routes — focus on local productions on lower budgets, or launch into the international market where budgets are higher and partners are a necessity," he says.
Banijay Rights' merger with Zodiak Media in 2016 created one of the largest content and production distribution entities in the world, bringing together some 40 production companies in 16 territories. It is in itself emblematic of the globalised direction in which the content industry is headed.
"Two or three times a year, we get all the producers over to London," says Candilis. "It can be very fruitful. At a dinner during one recent meeting, producers from Screentime in New Zealand and Mastiff in Denmark hit it off and now we're gearing up for our first New Zealand-Danish project."
Non-English growth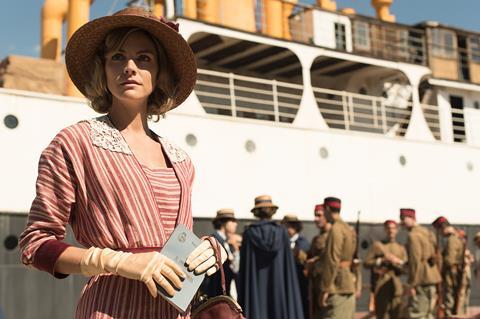 The move towards a global approach is equally, if not more, prevalent in the non-English, non-US/UK drama arena, across the production, sales and distribution chain.
At a special MIPCOM dinner this year, German distribution and production house Beta Film will unveil details of a further push into the Spanish-language drama scene. It will present four new high-end titles out of Spain at MIPCOM: Morocco - Love In Times Of War, Farinia - Snow On The Atlantic, The Velvet Collection and La Zona.
In another MIPCOM premiere, France's Studiocanal will screen its latest Scandinavian title, underworld thriller The Lawyer, produced at Sweden's SF Studios by Nicklas Wikstrom Nicastro, whose credits include Oscar-nominated A Man Called Ove. It is among a growing roster of Scandinavian titles handled by Paris-based Studiocanal since it started building relationships with companies in the region in 2014.
Beta's expansion of its Spanish slate builds on its relationship with TV network Atresmedia and Bambu Producciones, for which it sold Velvet and Grand Hotel. It also involves telecoms group Telefonica and its premium pay-TV channel Movistar Plus, which has come on board to finance ambitious new shows.
Beta Film's managing director Moritz von Kruedener explains that the operation is part of a concerted effort to "present more and more European drama to the world". He adds: "One aim is to tap into the growing Hispano market but shows of this quality have the potential to sell elsewhere too."
The Munich-based company, which remains heavily involved in German productions, will also present Tom Tykwer's Babylon Berlin to buyers in a private screening at MIPCOM. Billed as the most expensive German TV drama ever, the $40m series was produced by Sky Deutschland, ARD Degeto, X Filme and Beta Film, with Netflix taking US rights.
Somewhat counterintuitively, von Kruedener says the increase in non-English-language shows travelling outside their country of origin is also linked to the growing popularity of local shows over US imports in many key European territories such as Germany, France, Italy and Spain.
"The primetime slots on the mainstream free TV channels are increasingly filled by local German productions, not even European productions," says von Kruedener. "That is where the ratings are. Local shows enjoy much more success than the US studio shows."
That in turn has encouraged both traditional broadcasters and the new SVoD platforms and pay-TV outfits to become more heavily involved in local productions. Von Kruedener points to Deutsche Telekom's recent greenlighting of its first original series Germanized as an example of this.
"It means heavy pressure on local talent and a lot of product — some might say too much product — but more and more of it is good enough quality to be sold outside its country of origin," he says. "It's easier to sell abroad thanks to major players like Amazon and Netflix, and all the smaller platforms and channels that have followed in their wake. They've helped break down the walls we had in the past when it came to trying to sell non-English-language content. But, on the other hand, you have hours and hours in the market and huge competition to sell it."
Panel on power
Von Kruedener will be one of the speakers on MIPCOM panel 'Power Shifts: Who Will Take The Throne Of Drama?', which continues the focus on global connections. The panel will examine the implications of the boom in European and non-US original drama; dwindling primetime demand for US shows; and whether these developments have affected commissioning and the ability to raise budgets and set acquisition prices.
"Prices haven't increased. Broadcaster budgets rarely go up. But the distribution possibilities have and this makes it a bit easier to raise production money, partly because a lot of funds and investors have come into the market," comments von Kruedener.
French producer Pascal Breton — founder of Paris-based Federation Entertainment, which produced the first French Netflix Original Marseille as well as successful export The Bureau — says the changes afoot go beyond a straight US/non-US power shift.
"The shift isn't really between the US and the rest of the world, or America and Europe, but rather between the old world of television, paying or free, and the new world of the platforms," he says. "These global platforms immediately understood as they started spreading their wings beyond the US that half their market was not English-speaking. I was speaking recently with one of the heads of Netflix and he said, 'We have to come to terms with the fact that only 5% of the world's population speak English as their mother tongue.'"
Breton believes the next big linguistic target markets will be French (thanks in part to Francophone populations in Africa), Mandarin, Hindi and Russian.
Increased budgets
Like von Kruedener, Breton suggests prices have not risen, but the fact new markets have opened up has helped boost production budgets and his ability to invest in projects. "I have a bit more money each year because every year my shows sell a little bit better, he says. "This means I'm able to invest more in production. In the early days, it was 5%, now it's 15%, maybe in the future it will be 20%-25% of the budget. Producers and distributors will be able to play a greater role in financing."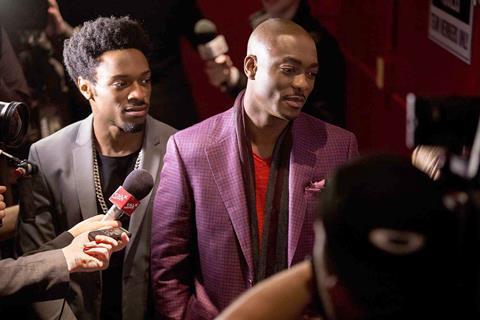 Speaking from a US perspective, Patrick Vien, executive managing director, international at A+E Networks, says the company pays serious attention to the trend for localisation, while also trying to produce shows with global appeal. "We're increasingly looking at an intelligent blend of globally focused programming, much of which comes from the US, and localisation," says Vien, who oversees A+E's businesses in the Middle East, Europe and Africa.
For now, A+E Networks' high-end drama slate — including comedy drama UnREAL, upcoming Navy SEAL drama Six and Knights Templar tale Knightfall — is produced out of the US.
But the company has been ramping up investment in local content, especially in the factual entertainment domain. Recent local commissions include Britain's Next Top Model, Ronnie O'Sullivan's American Hustle and Robbie Coltrane's Critical Evidence for its network in the UK, and bargain-hunting fashion show Thrift Queens in Poland.
"I don't see the trend for localisation slowing, but you have to be careful," says Vien. "It does not mean that a fantastic franchise coming out of the US or the UK cannot be a big success round the world."
The big question for producers and distributors in the non-US arena remains, however, whether a non-English-language drama will ever garner the global notoriety and audiences enjoyed by global hits House Of Cards, The Night Manager or, more recently, The Handmaid's Tale. "The next step is for a European production to make it on to US primetime, but I think it will take some time for a non-English speaking production to achieve this," says von Kruedener.
Rice is more optimistic and points to Damien Chazelle's upcoming Netflix-commissioned, Paris-set musical drama series The Eddy — which he packaged — as a show that might make this leap into the US mainstream. "The show is going to be heavily foreign-language and deeply rooted in Europe," he says. "Non-English-language will always be more niche but the audience responds to engaging storytelling, whatever the setting is. Shows like Narcos — which was 70% in a foreign language — prove things can break out."
In the meantime, regardless of whether non-English shows break out of niche programming slots any time soon, the trend for globalisation looks set to gather pace.