One of the hottest Basque films at San Sebastian was, unexpectedly, directed by a Scotsman.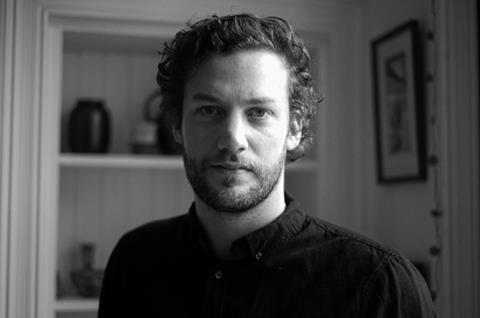 Pikadero, shot in Basque Country in the Basque language, marks the feature debut of Scottish writer/director Ben Sharrock and has its world premiere in San Sebastian's New Directors section.
He's only 27 (and 26 when he shot the film), but the debut is remarkably assured, not least because he's tapping into the nuances of another culture.
Sharrock studied Arabic and politics at university then became a specialist in Middle Eastern cinema. He got his MA in directing from the Screen Academy of Scotland, where he met his future partner and producer Irune Gurtubai, who introduced him to Basque culture (they currently split their time between a town near Bilbao and Scotland).
During his MA course, he first came up with the idea for Pikadero, which is about a young couple, Ane and Gorka, in a small Basque town who each still have to live at home with their parents because of the lack of job prospects during the economic downturn. (The title refers to public spots where people go to have amorous encounters, if they can't consummate their relationships at home with parents interfering).
He spent time in Basque Country with Gurtubai and said the idea for the script came to him organically. "It's something very evident in the circle of friends I have and Irune has, people are struggling to get work and they're having to go abroad.
"It's people at that point in their lives deciding what they can do with their life," he adds. There are Basque specifics and good-natured local jokes, but "in terms of that sense what you want to do with your life, that is universal. The economic crisis is going across all of southern Europe. It's very relatable."
The cast is led by Basque actors Barbara Goenaga and Joseba Usabiaga, who he says might have been initially slightly skeptical of an outsider telling a local story. "They thought it was pretty crazy (that a Scottish guy was telling a Basque story) but they liked the script, and the style is very different, it hadn't been done here before. It was a new challenge to do this style of performance."
He impressed his cast by learning the script in Basque so he could pinpoint moments in their performances.
The film is deft with deadpan humour and stylised look. "I was quite particular with the production design and the palette," the director explains. "In my observations in Basque towns you see a lot of blue and yellow so I wanted to reflect that. Those colours also reflect the childlike nature of the characters, that inability to grow up."
Nick Cooke, an NFTS graduate, also makes an impressive feature debut as the DoP.
Sharrock has previously made several short films (Closure, Lost Serenity, The Zealot, and Patata Tortilla) and worked for a commercials agency in Dubai.
He has watched foreign cinema for many years and says his inspirations include Elia Suleiman, Aki Kaurismaki, Roy Andersson, Fernando Eimbcke and Joanna Hogg.
The UK-Spanish production, which was made on a modest (undisclosed) budget, was pulled together from private finance in Spain and the UK, before Creative Scotland came on board to back it as well. The team didn't wait around for Spanish public funding. "We knew we could make it for a small budget, so we went for it," he explains. They shot for 18 days, on various locations in towns in the area near Bilbao.
Pikadero has gotten a warm welcome in San Sebastian, garnering strong reviews from Spanish critics and praise from the festival's local audiences. "People say, 'This is us! How did this Scottish person get it?," Sharrock says proudly.
"One guy said, 'Either the Scottish are exactly the same or this guy is a genius and 'got us' in two years.' I'm not saying I'm a genius, there are similarities between Basque and Scottish."
Pikadero is next screening at the Zurich Film Festival starting Sept 30, and other festivals are now lining up too. Sharrock has several other projects in mind for his next directorial effort. He says, "I would like to make other Basque films but my next film will probably be in English."