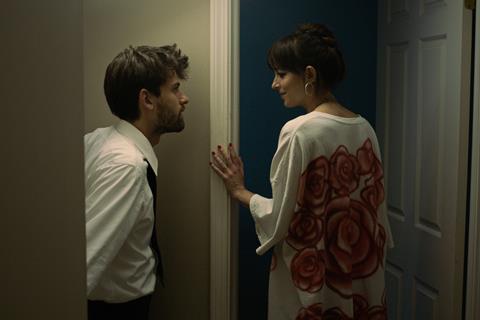 The virtual Sundance Film Festival ran January 20-30, with Nanny, Utama and Navalny among the prize winners. Screen picks out some of the talking points from this year's event.
Streamers dominated, again
Although more theatrical-skewed deals will likely follow, as with last year's festival, early deal-making was fuelled by the US streamers. The platforms were able to quickly and aggressively grow inventory at a time when cinemagoing remains challenged and the exclusive theatrical window has in two years gone from XL to S.
Apple stole the headlines for a second year, paying $15m for worldwide rights to Cooper Raiff's Cha Cha Real Smooth. Searchlight Pictures is planning exclusive Hulu launches for two festival films: pre-buy Fresh and a $7.5m US rights acquisition on Good Luck To You, Leo Grande, which could conceivably get theatrical uplift later this year in support of a likely awards campaign for Emma Thompson. It's all a far cry from the pre-Disney days when Fox Searchlight would acquire Sundance titles like Little Miss Sunshine and Napoleon Dynamite and craft successful theatrical campaigns.
Netflix picked up Margaret Brown's documentary Descendant and theatrical attention seems plausible later this year. Warner Bros forked out close to $7m for Am I OK? but there will be no theatrical release as the plan is to send it straight to HBO Max, likely around August. Both National Geographic Documentary Films' opening weekend buys – Fire Of Love and The Territory – will stream on a Disney platform.
Deal-making is evolving
It used to be that acquisitions teams would pile into Park City, scour the festival for available titles and embark on all-night bidding wars. Bidding wars aren't going anywhere – so long as more than one person covets the same sale item, the apparatus of an auction is irrelevant. However, what has been put on pause during Covid-19 is the sense of urgency engendered by old-fashioned work trips. In pre-pandemic times, the goal was to return with a trophy film to show your boss for all that time and money spent attending Sundance (or any other festival for that matter).
That all changed after 2019 and the virtual nature of festivals and markets accelerated the business's transformation into an all-year model where buyers and sellers know they can hop on a call or a Zoom any time. Deals will get done – they have to get done – but if a desired film hasn't sold in an auction, what's the big rush?
Sundance 2022 started out slow – as tends to be the case over opening weekend. Nat Geo struck a couple of documentary deals and business became a steady trickle throughout the week with RLJE Films (Dual), Searchlight (Good Luck To You, Leo Grande), Sony Classics (Living) and IFC Films (Resurrection) all in action. By closing weekend at least a couple of deals were being announced each day, including Focus Features' worldwide deal on UK comedy Brian And Charles. In recent years more films have arrived at the festival with distribution in place and 2022 was no exception. That said, buyers continue to circle a number of tempting films, offers are in, and more films will sell in the coming weeks and months.
Virtual event fatigue
After almost two years of participating in virtual festivals and markets, serious fatigue has set in among buyers and sellers. Who knew that jet lag, altitude sickness, inadvisable levels of alcohol consumption and frantic zig-zagging across Park City in rental cars to get to a screening would actually sound like a preferable alternative to sitting on the couch? Yes it's become easier to watch films (and more of them), but the industry is pining for that emotional world premiere at a packed Eccles where an exuberant response creates a feeding frenzy among buyers. People miss the interaction, the serendipitous encounters and the daily information-dump that equips them for the year ahead. The WhatsApp groups don't have to go away, but there is a sense of yearning for the pre-2020 days.
Sundance portal impresses
Sundance nonetheless made the most of it, pivoting to a fully online edition at the 11th hour that delivered memorable content and the spirit of community. Just as Sundance's portal impressed users last year, 2022 was no different. The site was a joy: simple to navigate, plenty to see and all of it without buffering.
New genre directors tempt buyers, win prizes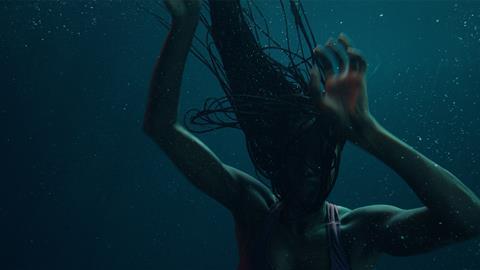 Festival director Tabitha Jackson and director of programming Kim Yutani are well into their project of returning Sundance to its discovery roots and unearthing thrilling new or early-career talent. Of particular note this year was a flotilla of genre titles which glided into several programme strands and were helmed in many cases by talented female newcomers who challenged convention and gave us female leads who commanded the screen: Chloe Okuno's psychothriller Watcher landed deals with IFC Midnight, Shudder and Focus Features; Nikyatu Jusu's Nanny earned plaudits as well as the US Dramatic grand jury prize; Hanna Bergholm impressed with Hatching, part of a strong Finnish contingent this year; and from Spain, Carlota Pereda's Piggy, a follow-up to the director's Goya-winning 2019 short Cerdita, provoked with its wild tale of trauma and bullying.
Further features that impressed included Julian Higgins' God's Country starring Thandiwe Newton, Riley Stearns' Dual featuring Karen Gillen, Mariam Diallo's debut Master, and Mimi Cave's modern romance Fresh.

And mentions must go also to Cooper Raiff, an SXSW winner with Shithouse whose Cha Cha Real Smooth sparked the headline deal of the festival and confirmed him as an emerging indie force; and Goran Stolevski's beguiling witch tale You Won't Be Alone.
Awards season 2023
Sundance 2021 gave us awards season stalwarts Summer Of Soul, Coda, Flee, Jockey and Passing and at this stage it seems likely we will see early 2023 awards season prognostications that will include Good Luck To You, Leo Grande and Emma Thompson; Living and lead Bill Nighy; Cha Cha Real Smooth for Spirit Award and Gothams love; and documentaries including Daniel Rohrer's audience favourite Navalny, as well as The Exiles and possibly Descendant.