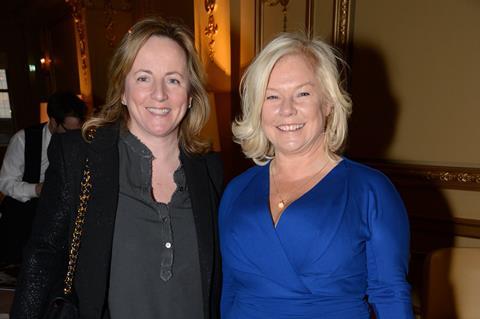 Need to know: Monumental was launched in 2014 by Ruby Films founder Alison Owen and former Working Title executive Debra Hayward. Owen's credits at Ruby included Sarah Gavron's Suffragette and Brick Lane, Stephen Frears' Tamara Drewe, Cary Fukunaga's Jane Eyre and Justin Chadwick's The Other Boleyn Girl and Tulip Fever. Outside of Ruby she was also a producer on Thea Sharrock's Me Before You. Hayward has regularly worked with Working Title, producing Bridget Jones's Baby and Tom Hooper's Les Misérables. Through Monumental, the pair have produced period drama TV series Harlots for Hulu, two seasons of which have been broadcast to date with a third on the way.
Key personnel: Alison Owen, Debra Hayward, partners; Alison Carpenter, head of television; Bonnie-Chance Roberts, head of film development.
Incoming: Production has now wrapped on Coky Giedroyc's How To Build A Girl, the adaptation of UK journalist Caitlin Moran's novel of the same name. The film stars Beanie Feldstein as a teenager who reinvents herself as a rock critic — Lionsgate will release in the UK. Hayward recently produced Mary Queen Of Scots with Working Title and Focus, and is currently in production on Cats, the adaptation of Andrew Lloyd Webber's musical with Working Title, in association with Monumental. On the slate are Monk, a biopic of US jazz pianist Thelonious Monk with George C Wolfe directing; an adaptation of the novel Longbourn with Sharon Maguire directing from Jessica Swale's script; Instrumental, based on the memoir by pianist James Rhodes with James Marsh directing; a series of Jackie Collins adaptations with Working Title and Universal; and a TV adaptation of Zadie Smith's novel On Beauty for Hulu and the BBC.
Alison Owen says: "It's clear looking at my work that I've always been a champion of women and the female gaze. Those are the projects that interest me."
Contact: georgia@monumentalpictures.co.uk