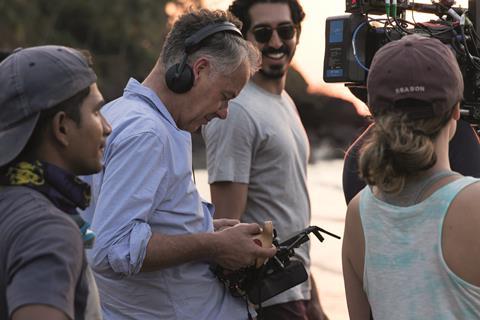 Need to know: Director Michael Winterbottom founded Revolution Films in 1994 alongside producer Andrew Eaton (the latter departed in late 2016). The company's lead producer is now Melissa Parmenter, a Winterbottom collaborator since 2004. Revolution has produced all of the prolific Winterbottom's films since 1994, including 24 Hour Party People, In This World, The Road To Guantanamo, Wonderland, A Mighty Heart and hit TV series The Trip (as well as its follow-ups The Trip To Italy and The Trip To Spain) starring Steve Coogan and Rob Brydon. Revolution projects not directed by Winterbottom include Belfast music-scene biopic Good Vibrations and Johnny Harris boxer tale Jawbone.
Key personnel: Michael Winterbottom, director; Melissa Parmenter, producer; Sammy Wong, head of development.
Incoming: Winterbottom's India-set thriller The Wedding Guest starring Dev Patel, Radhika Apte and Jim Sarbh premiered at Toronto. He is also now shooting an as-yet-untitled satire (produced with Damian Jones and backed by Film4 and Sony) starring Steve Coogan, Isla Fisher and David Mitchell; Coogan plays a self-absorbed retail billionaire who throws a 60th birthday party in Mykonos where everything goes horribly wrong; Fisher plays his wife. In development are series four of The Trip and another as-yet-untitled TV project.
Michael Winterbottom says: "We develop our own projects and we have worked with a small group of regular collaborators over a period of 20 years — often giving new talent an opportunity. The idea of Revolution is to be a base or space where other producers, directors and writers can make their films. We make films we are interested in — it's as simple as that."
Contact: email@revolution-films.com