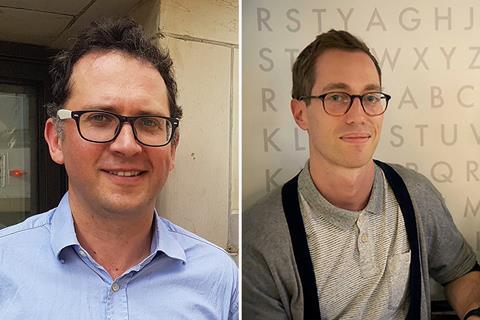 Need to know: Scott Free London, the UK branch of Ridley Scott's production vehicle Scott Free Productions, was set up by the legendary director in 2010. Former BBC Films executive Jack Arbuthnott was hired, initially to the development team before he was promoted to head of film in 2014. Ed Rubin joined from Origin Pictures in January 2017 as managing director, working across the film and TV slate.
Features to date have included Rowan Joffe's psychological thriller Before I Go To Sleep with Nicole Kidman and Colin Firth; Christopher Smith's Get Santa with Jim Broadbent; Sean Foley's Mindhorn with Julian Barratt and BBC Films; Richie Mehta's India In A Day, part of the company's popular Life In A Day series of features that crowdsource video clips; and Eran Creevy's thriller Welcome To The Punch, starring James McAvoy and Mark Strong. Jonas Akerlund's Lords Of Chaos, about a teenager's quest to launch Norwegian black metal in Oslo in the early 1990s, premiered in Sundance this year and also played the BFI London Film Festival. TV highlights have included Steven Knight's period series Taboo, starring Tom Hardy and made by Scott Free alongside the actor's production company Hardy, Son & Baker, with the BBC broadcasting in the UK and FX in the US.
Key personnel: Ed Rubin, managing director; Jack Arbuthnott, head of film; Kate Crowe, head of TV.
Incoming: Scott Free has a wide-ranging and eclectic slate across film and TV. On the feature side, James Kent's The Aftermath, with Keira Knightley and Alexander Skarsgard, is in post-production ahead of its release via Fox Searchlight in 2019.
Also in the works with Knightley is period black comedy The Other Typist — which she will produce and star in — based on the novel by Suzanne Rindell. Scott Free is now working on Sapiens: A Brief History Of Humankind, an adaptation of Yuval Noah Harari's book, with Asif Kapadia directing and his outfit On The Corner co-producing. On the slate are Erotic Stories For Punjabi Widows with Film4, Balli Kaur Jaswal and Ursula Rani Sarma, and The German Child, the feature debut of writer/director Ben Chanan, again with Film4, set at the outbreak of the Second World War.
On the TV side, the second season of Taboo and Steven Knight's A Christmas Carol for the BBC will both shoot next year. In development now is The Beast Must Die with writer Gaby Chiappe and the BBC, which is a five-part adaptation of the novel by Cecil Day-Lewis, and supernatural thriller The Hoarder with Tom Edge, again with the BBC.
Ed Rubin says: "We want our work to have an authored, distinctive voice, while still having mainstream appeal."
Jack Arbuthnott says: "There has been a deep shift: the status quo feels quite different now from how it did 10 years ago. We have always tried to be nimble and opportunistic, and not have a pre-conceived idea of what we should be doing."
Contact: nick@scottfree.co.uk