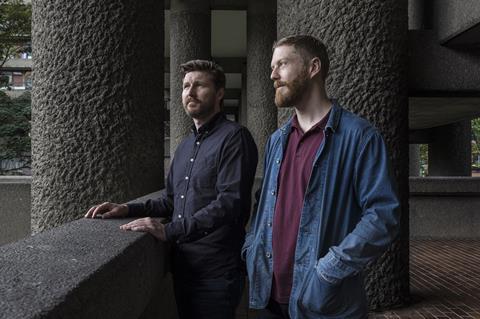 Need to know: Founded in 2000 by French executive Bertrand Faivre, The Bureau has cemented itself as a producer of consistently high-quality independent productions in both the UK and France. Faivre produced two Asif Kapadia features through the company, The Warrior and Far North, before Tristan Goligher joined in 2010. The latter has produced three features for Andrew Haigh — Weekend, the Oscar-nominated 45 Years and Lean On Pete — as well as Harry Wootliff's feature debut Only You, which stars Laia Costa and Josh O'Connor and premiered at this year's BFI London Film Festival. The company's sales arm, The Bureau Sales, operates out of Paris.
Key personnel: Tristan Goligher, Bertrand Faivre, producers; Valentina Brazzini, head of development; Gerardine O'Flynn, head of production.
Incoming: The Bureau recently wrapped Rialto, the second feature of Daphne director Peter Mackie Burns, and Eva Riley's iFeature Perfect Ten. Jessica Hausner's first English-language feature Little Joe is now filming in Liverpool with Emily Beecham and Ben Whishaw, while Fabienne Godet's Our Wonderful Lives is shooting in France. In 2019, the company will shoot Peter Strickland's Night Voltage, set in the 1980s New York disco scene. Also on the slate are new films from Harry Wootliff, Andrew Haigh and Eva Riley.
Bertrand Faivre says: "We are an integrated company across production and sales, offering UK and French filmmakers the best of both worlds — a mixture that has become branding for quality and distinctiveness."
Tristan Goligher says: "Everything we do is very character-driven and, in some manner, deals with social or political issues. We want to work with people who have a unique way of reflecting the world on screen."
Contact: mail@thebureau.co.uk