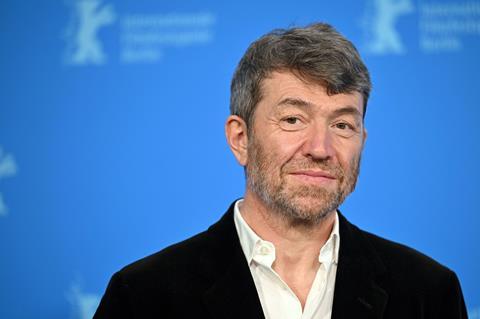 Need to know: Philippe Bober established Coproduction Office in Berlin in 1987, naming it to reflect his work on Lars von Trier's international co-­production Europa, for which Bober secured the international financing, casting and locations. The company's breakthrough came when Europa won the jury prize at Cannes in 1991. Coproduction Office went on to work on von Trier's 1996 film Breaking The Waves and Swedish director Roy Andersson's 2000 feature Songs From The Second Floor, both of which won prizes at Cannes. More success followed: Andersson won the Golden Lion in Venice in 2014 with A Pigeon Sat On A Branch Reflecting On Existence while Ruben Ostlund took the 2017 Palme d'Or with The Square. Coproduction Office has expanded its activities over the years — 1991 saw the creation of an international sales branch in Berlin and it set up a Paris office in 2000. More recently, Coproduction Office UK was established in 2019 with Good Chaos producer Mike Goodridge to attract and develop a UK pool of talent.
Key personnel: Philippe Bober, CEO and producer; Sophie Cabon, COO; Nadine Rothschild, head of sales; Riccardo Molteni, CFO; Clemens Kostlin and Marina Perales, producers.
Incoming: Ostlund's Triangle Of Sadness, produced by Erik Hemmendorff and Bober with Coproduction Office's production arms in the UK, Germany, France and Denmark, is in Competition at Cannes. Club Zero by Jessica Hausner shoots this summer.
Philippe Bober says:"The auteurs I work with are among those with the most personal ideas. I try to help them share these ideas with the audience while simultaneously pushing the borders of cinema language."
Contact: leonie@coproductionoffice.eu