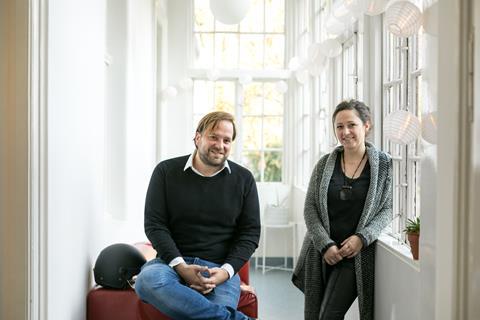 Need to know: Originally founded in 1995 by Franz and Karin Novotny as Novotny & Novotny Filmproduktion, the Vienna-based company has been run by producer Alexander Glehr as sole shareholder and managing director together with producer Johanna Scherz since autumn 2018; it changed its name to Film AG in 2019. A two-pronged production strategy sees the company realising films with commercial potential for German­-speaking territories, such as Ulrike Kofler's Netflix drama What We Wanted (2020) and Elena Tikhonova's culture-clash comedy Caviar (2019), as well as aiming for an international audience by being a partner on Patrick Vollrath's debut feature 7500. Its international co-­production of Marie Kreutzer's latest feature Corsage will have its world premiere in Cannes' Un Certain Regard section this year.
Key personnel: Alexander Glehr, managing director/producer; Johanna Scherz, producer.
Incoming: Austrian filmmaker Dieter Berner's Alma & Oskar, about the love-hate relationship between the grande dame of Viennese society Alma Mahler and the radical artist Oskar Kokoschka, is now in post after shooting in Austria, Switzerland, Germany and the Czech Republic last summer. The company's development slate includes Kofler's Full House, a family portrait spanning three generations of women seen from the perspective of a nine-year-old girl, as well as horror comedy Bodyfarm by Manuel Johns and Michael Fuith, and Pia Hierzegger's comedy drama Spaghetti Mit Krebs.
Alexander Glehr says: "We are focusing on collaborating with a wide variety of industry professionals, striving to build long-lasting relationships with co-producers, directors, writers and distributors. We are aiming for a corporate culture of sustainability, in a creative, collaborative and ecologically sustainable mindset."
Contact: office@film-ag.at