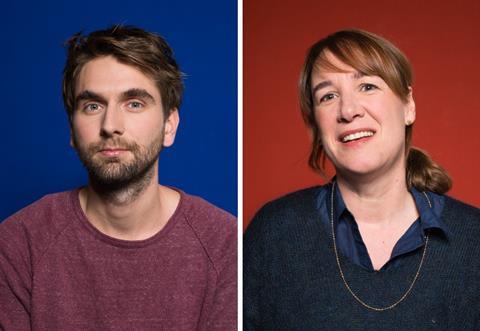 Need to know: Amsterdam-based Lemming Film is one of the most adventurous companies in the Benelux, making both majority and minority film co-productions, while also remaining active in TV on projects such as Shariff Korver's crime series Fenix, picked up by Netflix. Lemming's international arthouse feature credits include Yorgos Lanthimos's The Lobster, Victor Kossakovsky's Vivan Las Antipodas, Amat Escalante's Heli, Lucrecia Martel's Zama and Sergei Loznitsa's In The Fog, as well as festival hits such as Ninja Thyberg's Pleasure. When Leontine Petit, EFA's European Producer of the Year 2016, set up the company in 1995, its focus was on documentaries and TV movies targeted primarily at local audiences. That changed after Lemming made its first theatrical feature, Dana Nechushtan's Total Loss, in 2000. The move into international minority co-production came with Belgian directors Peter Brosens and Jessica Woodworth's Mongolia-set Khadak, winner of the Lion of the Future award at the 2006 Venice Film Festival. Petit and producer Erik Glijnis also recently partnered with Flemish producer Dries Phlypo to set up Lemming Film Belgium.
Key personnel: Leontine Petit, CEO and producer; Erik Glijnis, producer; Tom van Blommestein, producer; Dries Phlypo, producer, Lemming Film Belgium; Wynand Chocolaad, head of production.
Incoming: Lemming Film remains fiercely independent and director-driven. Its slate includes projects from Fatih Akin (Rheingold), Wang Xiaoshuai (Above The Dust), Escalante and Martel. It is the majority producer on Ena Sendijarevic's colonial drama Sweet Dreams and Stefanie Kolk's Melk.
Leontine Petit says: "If you look at the slate of international co-productions that we've done, it is an enormous, beautiful catalogue of fantastic auteur directors."
Contact: info@lemmingfilm.com