Festival will feature 10 films from the German cinematographer in February.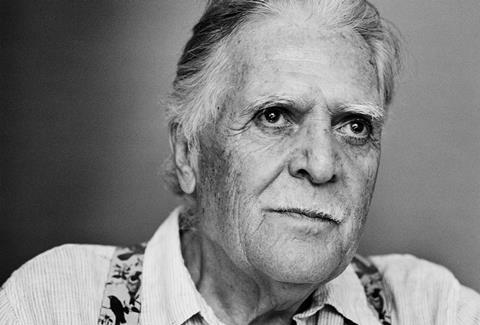 The 66th Berlin International Film Festival (Feb 11-21) is to award an Honorary Golden Bear for lifetime achievement to German cinematographer Michael Ballhaus, to whom the festival is also dedicating this year's Homage.
Ballhaus is perhaps best known for his collaboration with director Martin Scorsese on films including Goodfellas, The Color of Money, The Age of Innocence and Gangs Of New York.
Before spending 25 years working primarily in the US, Ballhaus established his reputation in Germany where he worked with, among others, auteur Rainer Werner Fassbinder.
The award will be bestowed on Feb 18, accompanied by a screening of Gangs Of New York, which was shown out of competition at the 2003 Berlinale.
The previous evening, there will be an in conversation event titled Michael Ballhaus Meets Jim Rakete.
Ballhaus was president of the Berlinale's International Jury in 1990 and was awarded the Berlinale Camera for his unique contribution to film in 2006.
The ten films screening in the Homage strand include:
Martha (W Ger 1974, R. W. Fassbinder), TV film
The Color of Money (US 1986, Martin Scorsese)
Working Girl (US 1988, Mike Nichols)
The Fabulous Baker Boys (US 1989, Steve Kloves)
Goodfellas (US 1990, Martin Scorsese)
Bram Stoker's Dracula (US 1992, Francis Ford Coppola)
The Age of Innocence (US 1993, Martin Scorsese)
Quiz Show (US 1994, Robert Redford)
Gangs of New York (US-Ita 2002, Martin Scorsese)
3096 Tage (3096 Days, Ger 2013, Sherry Hormann)
"We are honouring Michael Ballhaus as a director of photography who was a kindred talent to directors and whose oeuvre is unique," said Berlinale Director Dieter Kosslick.
That body of work comprises around 130 films, including 15 with Fassbinder and seven with Scorsese, alongside other directors including Peter Lilienthal, Wolfgang Petersen, Volker Schlöndorff, John Sayles, Robert Redford, James L. Brooks, Paul Newman, Mike Nichols, and Francis Ford Coppola.
Ballhaus began as a still photographer and cameraman in TV. He had already been Fassbinder's director of photography three times before working on Martha (West Germany 1974), a psycho-drama about a sado-masochistic marriage.
During the shoot, Fassbinder and Ballhaus discussed how to film the first meeting of the future couple. Ballhaus suggested a semi-circular travelling shot due to the uneven ground at the location. Fassbinder countered with a challenge to have the camera make a full circuit of the pair. The resulting 360-degree dolly shot was to become a Ballhaus trademark.
On Steve Kloves' The Fabulous Baker Boys, the cinematography garnered Ballhaus one of his three Academy Award nominations.
After returning to Germany in 2007, he lensed 3096 Tage (3096 Days) directed by Sherry Hormann, his final outing as a director of photography.