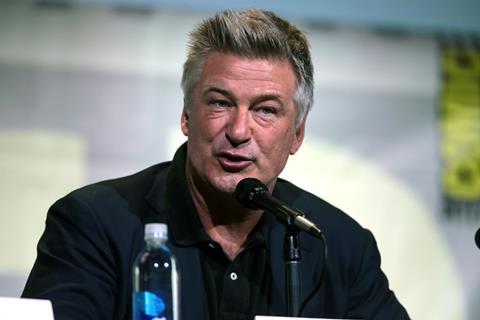 Alec Baldwin has handed over his mobile phone to authorities as the investigation into the death of Rust cinematographer Halyna Hutchins continues.
The actor gave the device to police in Suffolk County, near his home in New York state, on Friday (January 14), some four weeks after investigating officers at Santa Fe County Sheriff's Office in New Mexico issued a warrant for the item.
Once Suffolk County officers have extracted any relevant material from the iPhone they will pass that on to authorities in Santa Fe, who are leading the investigation.
Baldwin, who is also a producer on Rust, recently took to Instagram to dismiss reports that he would not hand over the phone.
He has been cooperating with police since the on-set tragedy at Bonanza Creek Ranch in Santa Fe on October 21, when a Colt .45 in his hand discharged during rehearsal, striking Hutchins in the chest. The cinematographer was rushed to hospital and died later that day while director Joel Souza, who had been standing behind her, was injured the shoulder.
Baldwin's lawyer told media on Friday there were no answers on the device and said the real question remained how live rounds got on to the production. Investigating officers have recovered approximately 500 rounds of ammunition as evidence from the set.
In a recent interview on ABC the actor said he did not pull the trigger and did not believe the gun contained live ammunition after assistant director David Halls handed him the weapon and declared it "cold", indicating it did not contain live rounds. Baldwin told interviewer George Stephanopoulos he felt it was unlikely he would face criminal charges.
Thus far authorities have not made any arrests or charges. However there has been a flurry of civil suits. This week the production's armourer Hannah Gutierrez Reed, who has said she had no idea how live rounds made it on to the set, sued ammunition supplier Seth Kenney and his Albuquerque-based PDQ Arm and Prop.