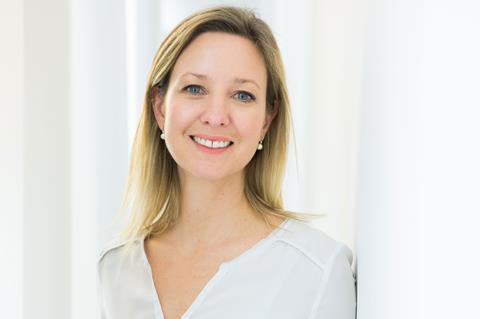 Studiocanal's international distribution EVP Anna Marsh has been promoted to the role of managing director, Studiocanal UK.
Marsh will take up the position from March 1 and will be London based.
Previously, Studiocanal's Australia and New Zealand CEO Elizabeth Trotman had been set to take up the role, but as Screen revealed, she was unable to secure the necessary visa to relocate to the UK due to family reasons.
Marsh will report to Nicola Shindler, who was appointed CEO of Studiocanal UK in September 2018. Previously, the MD role that Trotman was due to take up was billed as working alongside Shindler, who joined Studiocanal from UK TV production company Red in October 2018.
Marsh will also continue to run the company's international sales operations from London - for that she'll report to CEO Didier Lupfer.
Nicola Shindler replaced former Studiocanal UK CEO Danny Perkins, who left to set up a production venture last summer.
The space vacated by experienced distribution exec Perkins, who was the co-founder Optimum Releasing, which Studiocanal bought out in 2006, has been filled by two execs whose primary experience lies in production and sales respectively.
However, in a statement, CEO Lupfer said that the UK remains a "key market" for the company and that it would be looking to "further develop [its] production and distribution" there.
"In Nicola Shindler and Anna Marsh we have a formidable executive team allowing us to continue and strengthen our commitment to our UK operations," added Studiocanal chairman Maxime Saada on the hire.