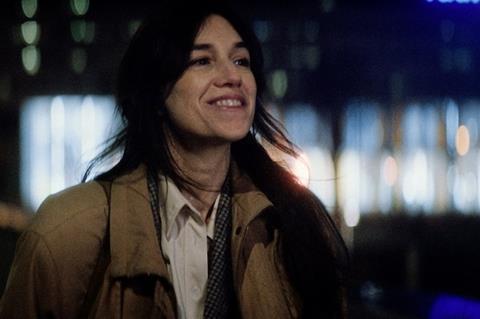 The 18-strong Competition line-up for the 72nd Berlin International Film Festival has been announced by the festival's co-directors Carlo Chatrian and Mariette Rissenbeek.
New films from Carla Simon, Claire Denis, Hong Sangsoo and Ulrich Seidl are among those selected. 17 of the 18 titles are world premieres, with Phyllis Nagy's Call Jane having its international premiere after debuting at Sundance.
Chatrian and Rissenbeek also revealed the titles for the Encounters section, as well as the additional Berlinale Special titles.
Scroll down for the list of titles
The festival will open with the world premiere of Francois Ozon's Peter Von Kant, an adaptation of Rainer Werner Fassbinder's 1972 film The Bitter Tears Of Petra Von Kant.
The 2022 Berlinale will run in-person from February 10-16, while the concurrent European Film Market will take place online from February 10-17.
Titles have previously been announced for the Panorama, Forum, Classics, Generation, Series and Gala strands.
Berlinale 2022 titles
Competition
AEIOU - A Quick Alphabet of Love (Ger-Fr), dir. Nicolette Krebitz
Alcarràs (Sp-It), dir. Carla Simon
A Piece of Sky (Switz-Ger), dir. Michael Koch
Before, Now & Then (Indonesia), dir. Kamila Andini
Both Sides of the Blade (Fr), dir. Claire Denis
Call Jane (US), dir. Phyllis Nagy
Everything Will Be OK (Fr-Cam), dir. Rithy Panh - documentary
Leonora addio (It), dir. Paolo Taviani
The Line (Switz-Fr-Bel), dir. Ursula Meier
The Novelist's Film (S Kor), dir. Hong Sangsoo
One Year, One Night (Sp-Fr), dir. Isaki Lacuesta
The Passengers of the Night (Fr), dir. Mikhael Hers
Peter Von Kant (Fr), dir. Francois Ozon - opening film
Rabiye Kurnaz vs. George W. Bush (Ger-Fr), dir. Andreas Dresen
Return to Dust (China), dir. Li Ruijun
Rimini (Austria-Fr-Ger), dir. Ulrich Seidl
Robe of Gems (Mex-Arg-US), dir. Natalia Lopez Gallardo
That Kind of Summer (Can), dir. Denis Cote
Berlinale Special
A German Party (Ger) dir. Simon Bruckner, doc
North Terminal (Arg) dir. Lucrecia Martel, short
Nest (Den-Ice) dir. Hlynur Palmason, short
This Much I Know To Be True (UK) dir. Andrew Dominik - documentary
Berlinale Special Gala
Dark Glasses (It-Fr) dir. Dario Argento
Good Luck to You, Leo Grande (UK) dir. Sophie Hyde
Incredible But True (Fr-Bel) dir. Quentin Dupieux
The Outfit (US) dir. Graham Moore
Encounters
American Journal (Fr) dir. Arnaud des Pallieres
Axiom (Ger) dir. Jons Jonsson
Brother In Every Inch (Rus) dir. Alexander Zolotukhin
The City and The City (Gr) dirs. Christos Passalis, Syllas Tzoumerkas
Coma (Fr) dir. Bertrand Bonello
The Death of My Mother (Ger) dir. Jessica Krummacher
Father's Day (Rwa) dir. Kivu Ruhorahoza
Flux Gourmet (UK-US-Hun) dir. Peter Strickland
A Little Love Package (Austria-Arg) dir. Gaston Solnicki
Mutzenbacher (Austria) dir. Ruth Beckermann - documentary
Queens of the Qing Dynasty (Can) dir. Ashley McKenzie
See You Friday, Robinson (Fr-Switz-Iran-Leb) dir. Mitra Farahani
Small, Slow But Steady (Jap-Fr) dir. Sho Miyake
Sonne (Austria) dir. Kurdwin Ayub
Unrest (Switz) dir. Cyril Schaublin