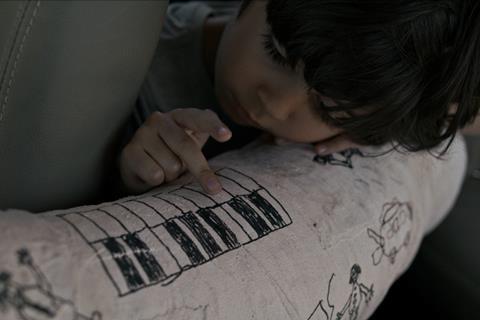 Picturehouse Entertainment has taken UK-Ireland distribution rights to Panah Panahi's Hit The Road, which generated significant buzz on its debut in Directors' Fortnight at Cannes.
The distributor has picked up the film from sales agency Celluloid Dreams, with a release date to be announced in due course.
Panahi's debut feature tells the story of a chaotic but tender family on a road trip across a rugged landscape, in which the family members fuss over a sick dog and get on each others' nerves.
The director is the son of acclaimed Iranian filmmaker Jafar Panahi, who won the Caméra d'Or at Cannes in 1995 for The WhIte Balloon and has played at the festival on multiple occasions since.
Screen's review of Hit The Road called it "thrillingly inventive, satisfyingly textured and infused with warmth and humanity, this is a triumph."
"We were blown away by this delightful and heartbreaking film announcing Panah Panahi as an exciting new voice in cinema," said Clare Binns, joint managing director of Picturehouse Entertainment. "What a deeply moving film on family and love."
The pickup is Picturehouse Entertainment's second of the week; the company has also acquired Gaspar Noé's Vortex, adding the pair to a slate that includes Joanna Hogg's The Souvenir Part II, Harry Wootliff's True Things and Hanna Bergholm's Hatching.