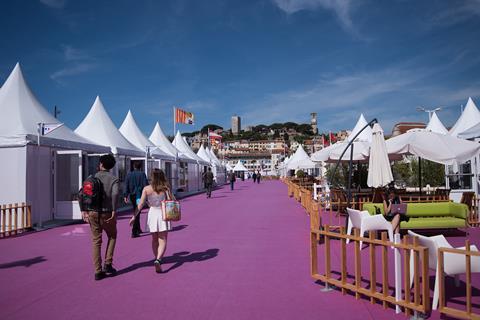 The 73rd Cannes Film Festival will take place from Tuesday, May 12 to Saturday, May 23, 2020, the festival has confirmed to Screen.
The dates for the Marché du Film are Tuesday, May 12 to Thursday, May 21.
The Tuesday to Saturday schedule, introduced in 2018, has been retained once again. The festival previously ran Wednesday to Sunday.
There will be less of a gap in 2020 between Cannes and the Berlin Film Festival, with the latter moving back to February 20 to March 1 following the decision by the Oscars to move forward to February 9, 2020.
This year the Marché reported a "record-breaking" attendance, with 12,527 registered participants this year. The biggest delegations hailed from the US (2,264 attendees) followed by France (1,943) and the UK (1,145).
Another innovation this year were new press screening and embargo rules, which received mixed feedback from media outlets. It remains to be seen if these will be further tweaked next year.