A number of emerging Danish filmmakers are embracing a new DIY attitude, as evidenced by some exciting debuts at Copenhagen's CPH PIX festival this week. It might not be an identifiable new wave, but it marks a new ethos.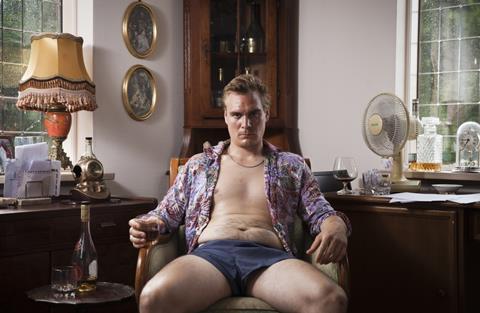 One leading example of this DIY spirit is Thomas Daneskov's feature debut The Elite (Eliten), produced by Lina Flint. Daneskov is just 26 years old, Flint 27.
Daneskov cut his teeth on music videos and the well-travelled, award-winning short film Puff, Puff, Pass. After being rejected, twice, from the National Film School of Denmark, he decided to just make a feature outside 'the system' (without applying for public funding from the Danish Film Institute).
"We just wanted to get it done, we wanted that total creative freedom," he says. "It's a story about youth and we wanted to do it while we are still young. It could have taken years to get 'big money' to do it."
Flint will graduate from the National Film School of Denmark this summer, and she's also spearheading an exciting new talent initiative at Nordisk Film to make more films and TV series by a new generation of creators.
She says making a film without Danish Film Institute funding was an experiment. "It's a great support system we have here, but we thought it's interesting to see if this independent way of doing it can give something else to the story and also the production process."
The shooting budget was only $70,600 (DKK 500,000), but there is more value on screen thanks to in-kind investment from camera, sound and lighting equipment companies and post-production services.
They were able to make the budget go further because there was only one key location used, a mansion in the lakes of Jutland, where cast and crew both lived and shot the film over four weeks in the summer of 2014. "We kept the cast and crew together and that gave it a vacation feel, we wanted that energy," Daneskov says. After shooting wrapped each day, the 15 crew and 6 main actors would usually BBQ and swim together.
The vibe was also helped by the youthful demographic on set — nobody working on the film was over 30. "We said, 'no grownups allowed,'" Daneskov says with a laugh.
The plot follows a young writer working on his second novel who doesn't have an active imagination – for inspiration, he invites his circle of friends up to his family's mansion. "He loses his friends and himself in the process, but he ends up with a book," Daneskov adds.
The group is something of a microcosm of young creative minds — some of the friends are poseurs, some are talented. Flint says, "It's about what we're experiencing around us, that's why we wanted to make it now."
Daneskov and Emil Nygaard Albertsen had written a 100-page script for the project, but then scrapped that for a looser approach on set, working with just a treatment and scene headers that would note the characters and events in each scene, without dialogue.
Flint says, "We wanted to almost erase an in-your-face plot, so it feels like you drop in their world."
Daneskov adds: "It's a film about drifters, so it's natural you drift into it."
The cast members, mostly Daneskov's group of friends, influenced the story and the dialogue. One actor was a musician, one was a yoga enthusiast; those traits made it into the film.
The distribution will also be unique – the film will have its premiere today (April 14) on public TV station DR, and then they will make it available to stream online in Denmark for 30 days. They are also now in talks with sales companies to discuss an international strategy for festivals and VOD.
Daneskov says the self-funding, DIY approach wasn't easy. "If we knew then what we knew now, we might not have done it," he says with a smile. "But I think people are inspired that we just did it."
They have ideas to work on future projects. "We will see how the story develops. If we can do it by ourselves again, we will. If we need to ask for money, we'll do it very nicely," he adds.
"Interesting things are happening [in Denmark]," Flint says. "The audience and the DFI are looking for something new, so we're in a good position to experiment. We should use the next few years to try something new."
More DIY spirit
The Elite isn't the only film representing a change in the Danish scene. A number of other CPH PIX selections showed other debut directors doing things differently.
Danish-born Thomas Jakobsen made his debut low-budget feature, smart thriller The Unraveling, in his adopted home of Los Angeles (and surrounding forests). Jakobsen says the DIY spirit he found in LA, with cast and crew willing to work for no money in some cases, would be hard to replicate if he had shot the film in Copenhagen. His cast was willing to sleep on ex-prison bunk beds at a scout camp during production. "It was a lot of do-it-yourself and trying to make it work," he says. "It was trying to work with what you had."
Yet another example of a new kind of Danish voice is Dark Samurai, by Sidney Lexy Plaut, a poetic story of a lonely samurai wandering through the woods. That film is executive produced by Lene Børglum of Nicolas Winding Refn's Spacerocket.
This crop of screenings at the 2015 festival follows from last year's CPH PIX panel asking if Danish filmmaking, in particular rising talents, were taking enough risks or instead making safe films using the county's enviable public support system.
Of course, emerging talents can still make great films working with the system – the DFI's New Danish Screen slate (with partners DR and TV2) has funds of about €17m to back new films from 2015-2018.
And the Super16 alternative film school also showcases new work during CPH PIX.
One of the most striking Danish debuts in years is the New Danish Screen-backed Bridgend, a teenage suicide story set in Wales. It premiered to strong buzz in Rotterdam and was also CPH PIX's opening night selection, before heading to Tribeca's World Cinema Narrative Competition this week.