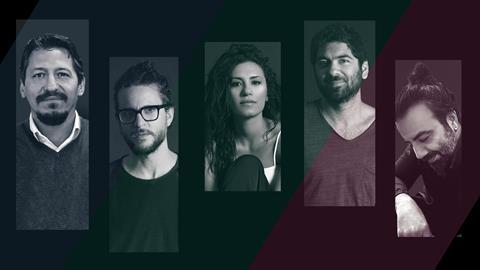 Pan-Arab distributor Front Row Filmed Entertainment has acquired a stake in Beirut-based creative agency Operation Unicorn (OU) as part of its ongoing push into developing and producing high-end Arabic-language content.
The deal merges Dubai-based Front Row's expertise in acquisitions and distribution with Operation Unicorn's creative writing and production skills.
The partnership will also see OU move deeper into film and TV content after a decade focused mainly on advertising and brand content campaigns for the Middle East region, for which it has won numerous awards.
"The key to successful content is creative, honest storytelling. We want to inject meaningful, insightful stories into local content, stories that will resonate for an audience that feels mostly shut-out or detached from current content," said OU founder Nathalie Masri.
Front Row has been ramping up its in-house production capacity over the last two years under its production arm Yalla Yalla, to build a slate of Arabic-language film and TV projects for the MENA region.
It is currently gearing up to release its first major feature film – an Arabic-language remake of Italian hit Perfect Strangers in the first quarter of 2022. Directed by Wissam Smayra, the film features an ensemble cast led by Nadine Labaki and Mona Zaki
Prior to the partnership, Front Row and OU had already started co-developing a number of projects including slice-of-life comedy series From the Bathroom, a comedy drama series about couples spanning multiple Arab countries called Heads Or Tails and a feature film and docu-series which will be unveiled next year.
They have also been actively collaborating on the Arabic-language remake of French hit Intouchables, with plans to start shooting in May 2022.
The two companies will also jointly develop original short-form content in addition to branded content, podcasts and new formats for the region.
"We're looking to pave the way for a dynamic new phase of regional content," said Front Row CEO Gianluca Chakra. "For decades the industry has been stagnant in the hands of a tight circle of creators working under a stringent set of rules and red-lines.
"In Operation Unicorn we have a bright and innovative outfit that we're looking to shake up content with. We intend to break the old formulas and restrictive creative environments while developing powerful and authentic stories that carry the voice of an entirely new generation of creators."
OU founder Masri was a senior art director at international creative agency Havas before launching her own agency. She is also the co-creator and star of popular Lebanese online series Coffee Break.
Her team also include managing director Wissam Matar, who previously worked as a creative director for agencies Leo Burnett and FP7, award-winning director Jad Aouad, and digital director Anthony Tawil.