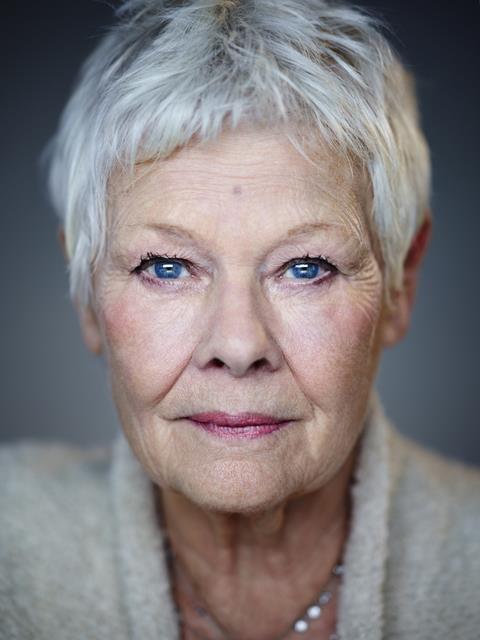 Dame Judi Dench is to be honoured with Screen International's Outstanding Contribution to UK Film award.
The award recognises the achievements of an individual or company whose contributions to UK film have had a significant impact on the reputation of the industry, both locally and internationally.
It will be presented to the Oscar and Bafta award-winning actress at the Screen Awards on November 28 at The Ballroom, Southbank.
The award is sponsored by Screen Scotland.
Now in their 10th year, the Screen Awards recognise excellence in UK film distribution, exhibition, marketing and publicity. (For more information on the awards, including how to book a table, visit the Screen Awards website.)
With more than 60 years as an actress on stage and screen, Dench rose to international fame after playing M in 1995's GoldenEye, continuing to be a part of the James Bond series for the next 20 years.
The seven-time Oscar nominee won the Academy Award and Bafta for best supporting actress in 1999 for Shakespeare In Love, having won the Bafta for best leading actress the previous year for her portrayal of Queen Victoria in Mrs Brown.
Since 1995, films in which Dench has played the lead or co-lead, such as The Best Exotic Marigold Hotel, Philomena and Notes On A Scandal, have generated £86m at the UK box office.
Add her supporting roles, in the 007 franchise among others, and that rockets to £500m in the UK alone. Extend that globally and Dench's movies have made close to $6bn at the worldwide box office.
The prolific actress will next be seen in the big-screen adaptation of Cats, Second World War drama Six Minutes To Midnight, a new screen version of Noel Coward classic Blithe Spirit and Disney's adaptation of fantasy book series Artemis Fowl directed by Kenneth Branagh.
"From her role as M in the James Bond franchise to her starring performances in internationally recognised features such as Mrs Brown and Philomena, Dame Judi Dench has claimed her place as one of the UK's most talented, iconic and exportable film stars," said Screen International editor Matt Mueller. "We are thrilled and delighted to be presenting Dame Judi with the Outstanding Contribution to UK Film achievement award."
The nominations for this year's Screen Awards were announced earlier this month. The event will be hosted by actress, presenter and comedian Sally Phillips, who will co-star with Dench in upcoming comedy-drama Off The Rails.
Once again, Screen readers will vote for the winner of the best British film of the year award, with the 10 nominees selected by Screen' s team of critics.
Working Title Films was the inaugural recipient of the Outstanding Contribution to UK Film award last year.