Emerging talent Max Hubacher [pictured] stars in Second World War drama.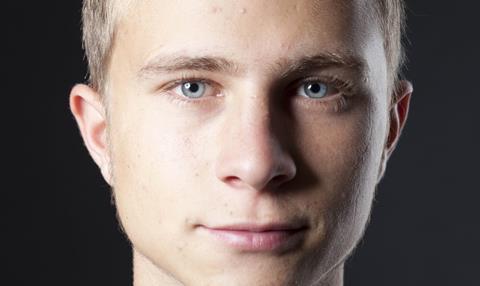 Philip Lee and Markus Barmettler, joint founders of Hong Kong/Beijing-based Facing East, are executive producing The Captain, Robert Schwentke's first German language film for 14 years, which begins shooting on location in Görlitz today.
Based a true-life story set during the final days of the Second World War, The Captain is being produced by Frieder Schlaich's Berlin-based Filmgalerie with Alfama Films' Paulo Branco and Ewa Puszczynska of Opus Film, producer of the Oscar-winning Ida.
Alfama Films will be handling international sales and German rights have already been secured by Weltkino Filmverleih, the local distributor of the Berlinale's opening film Django.
Up-and-coming Swiss actor Max Hubacher [pictured] has been cast in the title role of the 19-year-old private Willi Herold who dons the abandoned uniform of a highly decorated Luftwaffe captain, gathering soldiers around him to complete an imaginary assignment allegedly given by Hitler himself.
This project marks Schwentke's return to shooting in his mother tongue after directing US films such as Flightplan, R.E.D., Insurgent and Allegiant.