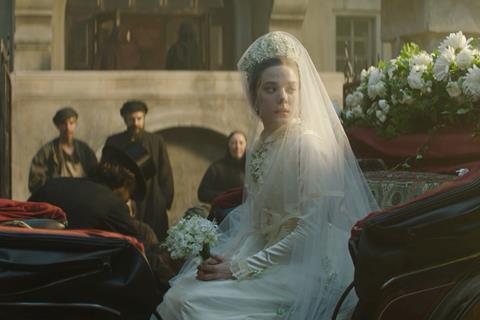 Russian director Kirill Serebrennikov's Tchaikovsky's Wife is the first title to take its place on Screen's 2022 Cannes jury grid, dividing our critics.
The 19th-century biographical drama following the explosive relationship of Pyotr Tchaikovsky and his wife Antonina Miliukova received an average of 2.3 (with two reviews still outstanding), with five critics awarding it two (average).
Postif's Michel Ciment awarded the film top marks with four stars (excellent) but The Telegraph critics Tim Robey and Robbie Collin gave it one star (poor).
Serebrennikov's previous film Petrov's Flu scored 2.3 on the 2021 Cannes jury grid, whilst Leto achieved 2.4 in 2018.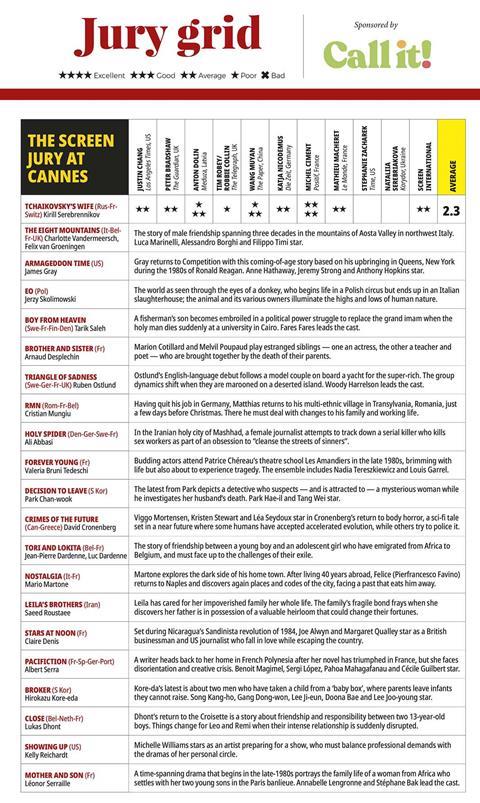 Click top left to expand
Ryusuke Hamaguchi's Drive My Car was crowned last year's Screen jury grid winner with a winning score of 3.5. Lee Chang-dong's Burning is the one to beat with a record of 3.8 in 2018.
Next up on the grid is Felix Van Groeningen and Charlotte Vandermeersch's The Eight Mountains, starring Luca Marinelli, Alessandro Borghi and Filippo Timi.