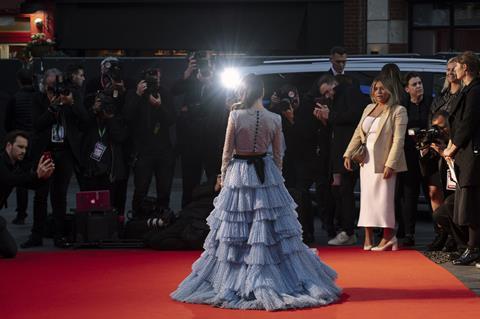 Diversity standards have been introduced to the IWC Schaffhausen Filmmaker Bursary Award, which grants a £50,000 prize to a UK-based writer, director, or writer-director with a first or second film at the BFI London Film Festival.
For the first time, all of the projects by the filmmakers applying for the annual award will have to meet BFI Diversity Standards, in a bid to support underrepresented filmmakers and raise awareness of the drive towards greater inclusion.
The BFI Diversity Standards – which are a requirement for the majority of public funding for film in the UK, as well as categories at the Baftas and British Independent Film Awards – encourage projects to address under-representation based on characteristics such as age, disability, race, religion, sex/gender, or socioeconomic background.
Now in its sixth year, the winner will be announced during the 65th BFI London Film Festival, which is set to run October 6-17.
Previous winners include Hope Dickson Leach for The Levelling, Daniel Kokotajlo for Apostasy, Richard Billingham for Ray & Liz, Rose Glass for Saint Maud, and Cathy Brady for Wildfire, who won last year's prize.