Vladan Petkovic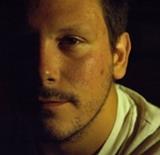 Vladan Petkovic covers Serbia and the former Yugoslav states for Screen.
Contact Info
Vladan Petkovic
Correspondent (Serbia, former Yugoslav states)
Berlinale title Humidity scores hat-trick at national awards during Belgrade FEST; Diary Of A Teenage Girl wins in international strand.

Acclaimed Serbian actress Mirjana Karanovic discusses the inspiration for her directorial debut about a woman who discovers her husband's war crimes.

Croatian event moved to November for the first time, excluded documentary programme to strengthen the industry section.