Vladan Petkovic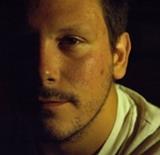 Vladan Petkovic covers Serbia and the former Yugoslav states for Screen.
Contact Info
Vladan Petkovic
Reporter (Serbia, former Yugoslav states)
The fourth edition of the international film festival PriFest in Kosovo's capital city of Prishtina, from Sept 24-Oct 1, was the right platform to survey the state of film scene in Europe's youngest country.

Originally titled Monument To Michael Jackson, the black comedy will shoot for six weeks on location in Serbia and Macedonia.

Serbian festival hit receives best regional film award, while the Uruguayan drama wins main international competition at 14th Motovun Film Festival.