Vladan Petkovic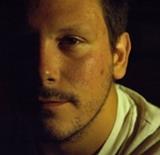 Vladan Petkovic covers Serbia and the former Yugoslav states for Screen.
Contact Info
Vladan Petkovic
Reporter (Serbia, former Yugoslav states)
Other winners include Sacro GRA, The Special Need and Pipeline.

Upcoming Les Arcs European Film Festival (Dec 14-21) will feature Focus on Yugoslavian Countries which will extend to the festival's industry section

Sarajevo's Regional Forum session tackled internet piracy and legislation of new technologies. Bosnia's Association for Protection of AV Works presented its own model.