Vladan Petkovic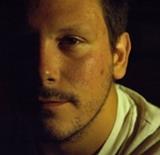 Vladan Petkovic covers Serbia and the former Yugoslav states for Screen.
Contact Info
Vladan Petkovic
Reporter (Serbia, former Yugoslav states)
Screen previews the Sarajevo Film Festival's industry events, which includes a UK focus, the annual Regional Forum and highlights of the Work in Progress and CineLink projects.

Seven projects will take part in WiP, and three more titles have been added to CineLink line-up

The School of Film Agents 2014 will take place Aug 15-24 in Wroclaw and feature eight projects.