Vladan Petkovic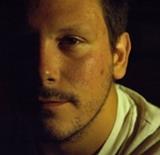 Vladan Petkovic covers Serbia and the former Yugoslav states for Screen.
Contact Info
Vladan Petkovic
Correspondent (Serbia, former Yugoslav states)
Funding cut might hurt international prospects for some arthouse movies.

Audience Development & Innovation Lab, Think Tank on the future of co-production markets take place in Sarajevo

Montenegrin director Marinovic's debut feature is in competition in Sarajevo.