The inaugural edition of Canneseries, presented in association with MIPTV, adds glamour and competitive prestige to the annual TV industry event on the French Riviera.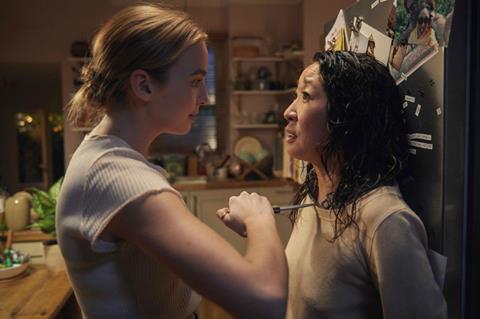 The city of Cannes kicks off the inaugural edition of its new TV festival Canneseries on April 4 with a glitzy opening-night screening, previewing the third season of high-end costume drama Versailles. The show's star, George Blagden, who plays royal protagonist Louis XIV, will ascend the steps of the Palais des Festivals alongside fellow cast members including Alexander Vlahos, Elisa Lasowski and Anna Brewster.
The new event, running from April 4-11 to dovetail with content market MIPTV, is a joint venture between Cannes, MIPTV organiser Reed Midem and French pay-TV giant the Canal Plus Group. Their long-term ambition is to create a celebration of the burgeoning high-end drama scene that is on a par with the Cannes Film Festival in terms of glitziness and prestige.
Canneseries managing director Benoit Louvet is keen, however, to differentiate the new event from the 70-year-old film festival. For starters, the carpet running up the Palais steps will be pink. Louvet suggests the pink carpet makes a statement about the festival being its own event: 'We're not the film festival. We want to create our own image and protocols. Yes, there will be the nightly ascent of the Palais des Festival stairs, but it will be different and on our terms.'
Inaugural line-up
The 10 contenders in the debut Official Competition include Mexico-set Here On Earth, co-created by and starring Gael Garcia Bernal; romantic thriller Félix by Spanish director Cesc Gay, whose feature credits include the award-winning Truman; and Killing Eve, a tongue-in-cheek spy thriller created by Fleabag writer and star Phoebe Waller-Bridge.
'The line-up is extremely varied in terms of the budget, genre and origin, reflecting the current state of play in the growing TV drama scene,' comments Canneseries artistic director Albin Lewi.
Writer and producer Harlan Coben will preside over a jury featuring German actress Paula Beer, US star Michael K Williams, screenwriter and director Audrey Fouché, actress Melisa Sözen and composer Cristobal Tapia De Veer.
Beyond Versailles, other Out of Competition titles include suburban-secrets thriller Safe, adapted from Coben's novel of the same name, as well as Jean-Jacques Annaud's murder mystery The Truth About The Harry Quebert Affair, starring Patrick Dempsey.
There is also a competitive section devoted to short works — the Canneseries Digital — featuring 10 works including US director Rightor Doyle's dominatrix comedy-drama Bonding, Cuban-set crime thriller Cabeza Madre by Édouard Salier, and Korean creator Lee Young-Sook's female tale Memento Mori, about a group of strangers who wake in a locked room with no recollection of how they got there.
'The short-format drama scene is expanding and we want to be involved,' says Louvet. In addition, it is also running a special sidebar called Canneseries Addict, which focuses on popular French dramas and is aimed at local audiences.
Industry events
Canneseries will also lay on a series of events aimed at the TV industry and the audiovisual professionals already in town for MIPTV, topped by the In Development initiative — sub-bannered the Cannes Drama Creative Forum — aimed at fostering drama projects and elevating them to an international level.
An advisory board — including Studiocanal TV managing director Rola Bauer, Carnival Films development producer Tara Cook, RTÉ head of television drama Jane Gogan and BBC Worldwide executive producer for international drama Ben Donald — have selected 12 projects.
They include Les Misérables, a contemporary adaptation of Victor Hugo's 1862 classic, created and written by Marc Herpoux, Jean-Xavier Lestrade and Sheila O'Connor; Spanish series Fishing Sundays, about a quantum physics professor who invents a machine enabling the user to transfer their soul into other bodies; and I Am Just A Silly Girl With Silly Little Ideas In Her Head, about a group of New York female secretaries who make it into the world of high finance via a Ponzi scheme.
'It's an extremely diverse selection. There are four early-stage projects being pitched by the creators and another eight that already have at least one broadcaster and are trying to close financing,' says Louvet. 'The idea is that these projects will one day play in Canneseries.'
This year also sees the launch of the five-week residential programme Canneseries Institute, aimed at training eight budding screenwriters. Tutors at the residency include showrunner Frank Spotnitz of The X-Files and The Man In The High Castle fame, and script editor Sarah Linton, whose credits include Downton Abbey, The Halcyon and Killing Eve. 'The industry is crying out for new screenwriters and the aim of the residency is to address that,' says Louvet.
Mixed reaction
On paper, the creation of a TV festival in Cannes makes perfect sense, given the resort's history as the backdrop to the most important film festival in the world, the current rise of high-end drama and the fact that some 15,000 TV professionals will already be attending MIPTV.
But reaction from the industry to the new festival has been mixed. Some executives, such as Vanessa Shapiro, president of worldwide TV distribution and co-productions at Gaumont, have wholeheartedly embraced the event.
'It's a great way to showcase and celebrate content across different platforms, and to have new projects presented in front of studios and producers. It brings something new and different to MIPTV, and it is great to see people thinking differently and taking risks,' says Shapiro, who is on the In Development selection committee.
Hakan Kousetta, COO Television for See-Saw Films, added: "Introducing a television festival and awards element to sit alongside MIPTV reflects the reality of how television has evolved in recent years. If the event focuses on the highest end of the television spectrum then it is bound to be successful and not only attract fantastic projects but also the creative talent working on those shows.
But there have been suggestions that Cannes mayor David Lisnard and Reed Midem have spearheaded the TV festival in an attempt to stem the content market's waning popularity with audiovisual professionals.
While sister event MIPCOM in October remains a must-attend event, MIPTV attendance numbers have been flat since 2013 and were down slightly in 2017 year-on-year, according to figures released by Reed Midem.
Lisnard is all too aware of the economic ramifications in Cannes of MIPTV shutting up shop, at least in the short to medium term.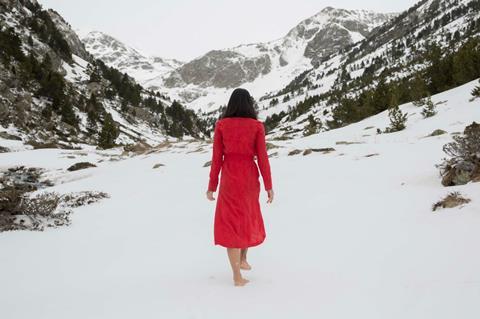 Some industry professionals also question whether the timing of Canneseries, just a few weeks ahead of the LA Screenings in May, will make it hard for it to entice big US productions.
Against this backdrop, the launch of a new state-backed TV festival in the northern city of Lille less than three weeks after Canneseries, and run by the team behind the respected Series Mania event in Paris, has further complicated the situation.
Cannes also bid for this new event alongside Paris, Bordeaux and Nice, but when it became clear that the city was not a front-runner, Lisnard made a unilateral declaration at the beginning of 2017 that Cannes was going to launch a TV festival on its own.
Artistic director Lewi is unfazed by questions about the viability of the festival, pointing to the high volume of submissions. 'We were overwhelmed by the number and quality of the shows that were submitted. We received 130 shows, which far exceeded our expectation of a few dozen submissions… and overall the editorial quality was very high,' he says.
'With regards to the issue of the LA Screenings, at least one competition title, Killing Eve, will premiere here and then head to the LA Screenings and, besides, we want our selection to be truly international and not only from the US,' he adds.
Louvet is equally upbeat, suggesting there is room in France for more than one TV festival. 'I always point to the fact that there are 350 films festivals in France, so three or four events focused on TV series shouldn't pose a problem,' he says.
Adds Kousetta: "I think the danger lies in spreading itself too thinly - and trying to cover the entire TV landscape. If it does that then I think it risks losing some of the lustre and glamour it could have. But I am genuinely excited to see how it evolves and welcome the intention behind it."
Canneseries 2018
Official Competition:
Félix created by Cesc Gay (Sp)
Here On Earth - Gael Garcia Bernal, Kyzza Terrazas and Jorge Dorantes (Mex)
The Hunter - Marcello Izzo, Silvia Ebreul and Alfonso Sabella (It)
Killing Eve - Phoebe Waller-Bridge (US)
Miguel - Tom Salama and Daphna Levin (Isr)
Mother - Park Jee-Young (S Korea)
State Of Happiness written by Mette M Bolstad (Nor)
The Typist written by Nina Grosse (Ger)
Undercover - Nico Moolenaar (Bel)
When Heroes Fly - Omri Givon (Isr)
Out Of Competition:
Safe - Harlan Coben (US)
The Truth About The Harry Quebert Affair directed by Jean-Jacques Annaud (US)
Versailles - Simon Mirren and David Wolstencroft (Fr)