Find out who are the hottest upcoming agents from around the world.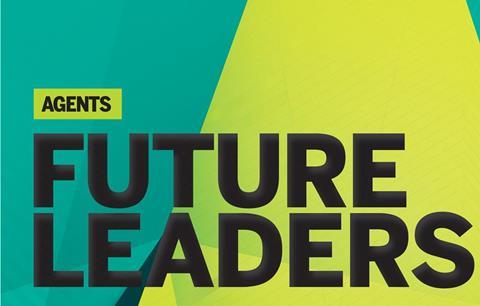 Since 2012, Screen International has been selecting its annual Future Leaders list and presenting it around Cannes Film Festival. It's one of the most popular features we publish, shining a spotlight on the rising stars of the international film business, and each new list is always eagerly anticipated. Up until now, our Future Leaders have always been the up-and-coming names rising through the ranks in sales, acquisitions, distribution and producing.
This year we decided to shake things up a bit and, for the first time, we are proud to present our first Future Leaders - Agents. Scouring the globe, we have identified 43 young agents who represent actors, writers, directors, heads of department and/or work in the financing/packaging side of the business. What unites our selection is that they all have an eye on the international opportunities for their clients, not just their local markets.
While agents play an established role in the US and UK industries in particular, other countries are quickly catching on as the need and desire to cast internationally becomes ever more important - and as international co-productions grow in number.
There is a voracious appetite for new talent out there, and you only need to look at a global smash such as Game Of Thrones to understand that today's talented unknowns are tomorrow's bankable stars. Producers and sales companies working in a rapidly evolving industry might need to find a hot actor or an exciting director from the Balkans, China or Brazil in a way they didn't five years ago.
As ever with Future Leaders, our Class of 2016 are the agents we believe will be (or already are) representing some of the most exciting and dynamic global-facing talent for years to come. Get to know them now.
Matt Mueller, editor
Future Leaders 2016: Agents
Roxana Adle, Independent Talent Group (UK)
Silke Bacher, Homebase (Germany)
Matilda Boström, Agentfirman (Sweden)
Andrea Brabin, Eskimo/Brabin Management (Iceland)
Steven Brown, ICM Partners (US)
Gianni Chiffi, Volver Consulenze Artistiche (Italy)
Peter Dodd, UTA (US)
Easy Entertainment (China)
Alessia Fanzon, Stefano Chiappi Management (Italy)
Sally Fayez, Creative Arab Talent (CAT) (Egypt)
Ruth Franco, Ruth Franco Management (Spain)
Anila Gajevic, Zona Talent Agency (Bosnia & Herzegovina)
Laura Gonzalez, Calabuch (Spain)
Radhika Gopal, Tulsea (India)
Mark Hartogsohn, Gersh Agency (US)
Vanessa Henneman, The Henneman Agency (Netherlands)
Anna Hlalele, Canvas CAM (South Africa)
Sophie Holden, Curtis Brown (UK)
Charlie Jennings, CAA (US)
Kathrin Kruschke, Crush Agency (Germany)
Florent Lamy, Elevate Artist Management (France)
Camille McCurry, United Agents (UK)
Gabriel Mena, Paradigm (US)
Anthony Mestriner, Casarotto Ramsay & Associates (UK)
Colin Moy (New Zealand)
Marnie Podos, United Agents (UK)
Marie Prouzet, Talentbox (France)
Meyash Prabhu, WME (US)
Anna Rozalska, Match & Spark (Poland)
Trine Ryaa, All That Management (Denmark)
Jaya Saha, CAA Kwan (India)
Andreas Schlieter, Gipfelsturmer Talent Agency (Germany)
Solco Schuit, WME (US)
Daphné Thavaud, Vacarme By Artmedia (France)
Pedro Tourinho, NoPlanB (Brazil)
Ali Trustman, CAA (US)
Molly Wansell, 42 (UK)
Jonathan Weinstein, UTA (US)
Camilla Young, Curtis Brown (UK)
Ashley Zhang, CAA (Beijing) (China)