African films rarely attract attention from international awards voters, but Senegal has a strong chance of a nomination this year with Atlantics.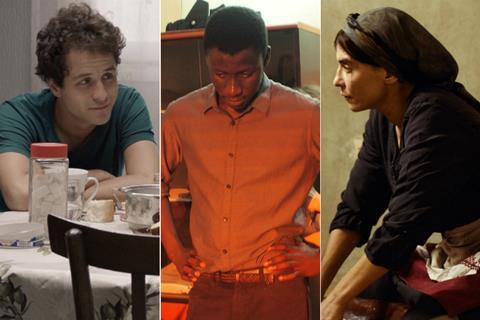 Distinctive, atmospheric and idiosyncratic in its storytelling, there's no question Atlantics by Mati Diop is in the lead when it comes to Africa's chances at the Academy Awards. Submitted by Senegal to the international feature film category, the film coasts into contention on a wave of critical admiration which started in Cannes and has been rolling onwards ever since.
The first film by a black female director ever to play in Cannes Competition, Atlantics took home the grand prize followed by the Sutherland prize for a debut feature at BFI London Film Festival and an honourable mention at the Hamptons International Film Festival. But while the disorientating blend of supernatural imagery and socio-political commentary found a receptive audience on the festival circuit, it remains to be seen what Academy voters will make of the heady tonal mix.
A film admired by critics for being unlike anything previously seen in African cinema might well meet a more muted response from awards voters for that very reason. Netflix announced its acquisition of worldwide rights on Atlantics(excluding China, Benelux, Switzerland, Russia and France) on the last day of Cannes this year.
Another first feature from a female director — Morocco's submission Adam by Maryam Touzani — also launched at Cannes, albeit in Un Certain Regard rather than the main competition. The film, which deftly explores the subtle shifts in the relationship between two women — an unmarried pregnant woman and a young widowed mother of an eight-year-old daughter who gives her shelter — received positive reviews following its premiere.
But while Adam has enjoyed a healthy festival reception — including star Nisrin Erradi winning the best actress award at Durban International Film Festival and picking up a prize at El Gouna International Film Festival in Egypt and also scored strong sales for Films Boutique, it lacks the buzzy profile of Atlantics. Still, the crowd-pleasing and female-centric story could make this a contender for notice.
Mixed results
Further films to benefit from an A-list festival launch include Algeria's submission Papicha, which confronts female oppression through the realm of fashion, and also premiered in Un Certain Regard this year. It went on to win best Arab film at El Gouna but received a mixed critical response.
Tunisia's submission Dear Son (Weldi) by Mohamed Ben Attia enjoyed a strong festival run following its premiere in Cannes Directors' Fortnight in 2018. While the film was well-reviewed, the plot — about a middle-class couple forced to come to terms with the fact their son has joined ISIS — lacks the necessary awards momentum.
South Africa's Knuckle City — a robust boxing crime drama by Jahmil XT Qubeka that delves deep into themes of sporting ambition, corruption, poverty and toxic masculinity — screened in the Contemporary World Cinema strand at Toronto International Film Festival.
Star Bongile Mantsai had taken home the best actor award following its world premiere at Durban, but the film struggled to assert itself within the crowded Toronto programme.
Africa has lost one of its more notable entries this year following the disqualification of Lionheart — the first Netflix original film to be made in Nigeria — by the Academy, having initially been accepted as the country's submission. The first film ever submitted to the Academy by Nigeria, Lionheart is a crowd-pleasing story of female empowerment directed by actress Genevieve Nnaji. The film is partly in Nigeria's Igbo language but is predominantly in English — which violates the Academy's rule whereby entries in this category must be mainly spoken in non-English dialogue.
Overall, African submissions have rather seldom attracted the attention of Oscar voters. The past decade has yielded just two nominations: in 2011 for Rachid Bouchareb's Outside The Law (Algeria), and in 2015 for Abderrahmane Sissako's Timbuktu (Mauritania).
International feature film contenders: