It looks set to be an awards season like no other, with prestige studio titles up against arthouse curios — and the Oscars' baffling new popular film category.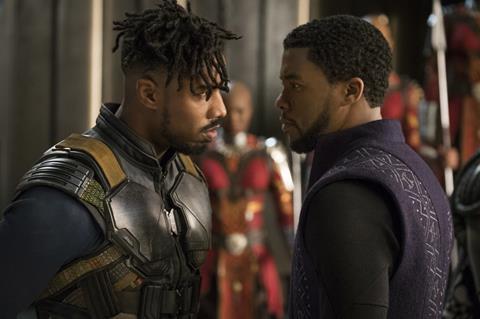 By the time the curtain goes up at the opening ceremony of this year's Venice Film Festival, distributors and awards strategists will have just about picked their jaws off the floor after the Academy of Motion Picture Arts and Sciences unveiled what must rank as one of its most radical rule changes in recent memory. The announcement in early August that the 91st Oscars telecast on February 24, 2019 will include an award for outstanding achievement in popular film came as a bolt out of the blue, taking even seasoned campaigners and studio executives by surprise.
Ostensibly a move by the Academy to make the ailing Oscars telecast seem more relevant to younger viewers, observers say the new category could damage the show's reputation for championing smaller, independent films (which is not always the case — studio films get recognition too). Of greater concern is the possibility that whenever a studio tentpole transcends its genre roots and appears worthy of a shot at the senior Oscar categories, it will be exiled to a populist ghetto.
Eligibility requirements and further details on who will vote for the new Academy Award were not forthcoming at time of writing, but clearly Black Panther is the film that looks likely to be most affected. Marvel Studios/Disney executives are proud of their $1.3bn global smash, and it is understood they have been planning an awards push that encompasses not just crafts and major categories, but best picture and director for Ryan Coogler.
The industry consensus so far is that the Academy is being fuzzy-headed in its good intentions. It took notice when the #Oscarsowhite furore blew up a couple of years ago, and in the past 18 months has made overtures to the world outside, inviting a new intake of younger, more diverse, international entertainment professionals that would account for roughly one-fifth of global membership.
"It effects Black Panther the most in my opinion," says one veteran awards strategist who has worked with the studios for years. Like every expert canvassed by Screen International, they asked to remain anonymous. "If I were Disney, I would be concerned voters pop that film into that new category and leave it off the best picture category. If Paramount gets serious about Mission: Impossible — Fallout, then that gets into the mix there too."
Whatever the case, Coogler's film is regarded by awards observers as one to watch this season. Of the others regarded as potential heavyweights in this early stage populated by known unknowns, there are several studio contenders, the now inevitable presence of the streaming giants, and a serious roster from Megan Ellison's ambitious Annapurna Pictures.
Heavyweight contenders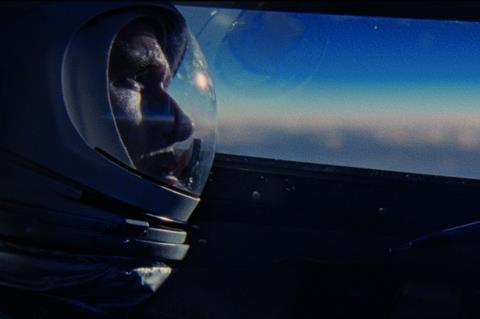 Among the anticipated early runners are Universal's Venice opener First Man from Damien Chazelle, which sees the youngest-ever winner of the best directing Oscar for La La Land return to the fray. The studio also has US rights on Participant Media's Toronto premiere Green Book from Peter Farrelly, a race drama starring Viggo Mortensen and Mahershala Ali.
Annapurna has If Beale Street Could Talk, another Toronto world premiere that marks Barry Jenkins' follow-up to 2017 best picture Oscar winner Moonlight. Yorgos Lanthimos's Venice world premiere and New York Film Festival opener The Favourite, starring Olivia Colman, Rachel Weisz and Emma Stone, is with Fox Searchlight.
Searchlight is the reigning awards season champions, whose best picture and directing Oscars for Guillermo del Toro's The Shape Of Water could not have come at a better time. If the title of Lanthimos's reportedly Kubrickian period drama proves prescient, Disney chairman and CEO Bob Iger could be purring contentedly about the acquisition of the 21st Century Fox entertainment assets for another year of earnings calls, even if an R rating might preclude The Favourite from playing on Disney's upcoming streaming service.
Early — unreliable — word from those working on Warner Bros' A Star Is Born is positive about Bradley Cooper's directorial debut and Venice world premiere. Cooper and Lady Gaga (in her first major film role) sing live, and the film could make a lot of noise. Friends of Sony are similarly talking up Jason Reitman's The Front Runner starring Hugh Jackman as flawed 1988 presidential candidate Gary Hart. CBS Films has Willem Dafoe as Vincent van Gogh in Julian Schnabel's At Eternity's Gate, which premieres in Venice.
Several strategists agree the influx of new Academy members could influence voting patterns. "This is the year for the focus to be back on diversity with the new Academy members," says one strategist, who notes Black Panther "has something to say and there's a rooting factor for it".
Further films that could benefit from an enhanced awareness of inclusion are: Jenkins' If Beale Street Could Talk, based on James Baldwin's wrenching novel about a pregnant Harlem woman's odyssey to exonerate her incarcerated fiancé; Focus Features' BlacKkKlansman from Spike Lee, whose critically admired Cannes title recounts how an African-American cop infiltrated the Ku Klux Klan in the late 1970s; and Steve McQueen's Toronto-bound heist thriller Widows from See-Saw Films, Film 4 and New Regency, which will open the BFI London Film Festival and features a strong female cast led by Viola Davis. 20th Century Fox distributes.
"I'm hopeful the new younger and more diverse voters will allow for more populist movies and varied movies to be considered," says one top studio executive before the Academy announced its 'popular film' award. In contrast, another campaigner posits the Academy invitations are "cosmetic" and that not everyone will accept membership. "You've got good optics but are these people actually participating — watching movies and voting? It takes a while for all this stuff to percolate."
Open to fresh voices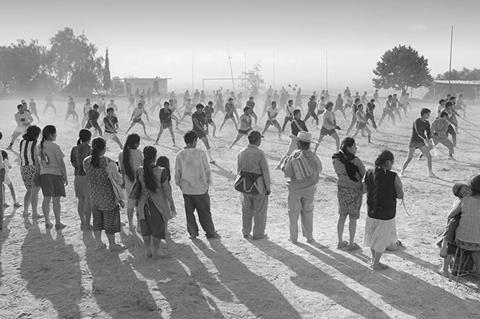 The same person points out recent Academy screenings of Boots Riley's satire Sorry To Bother You starring Lakeith Stanfield and Tessa Thompson, and Bo Burnham's rites-of-passage drama Eighth Grade show how existing Academy members are open to fresh voices. Recent best picture winners Moonlight and 12 Years A Slave are cases in point. "People respond to storytelling no matter their age or ethnic demographic," they say.
As The Shape Of Water and Birdman have shown in recent years, Venice can kick-start a successful best picture Oscar campaign, while best director winners whose films launched on the Lido include Chazelle (La La Land) and Alfonso Cuaron (Gravity). The latter returns to Italy for the world premiere of ROMA, his first Mexico-set film since his 2001 breakout Y Tu Mama Tambien.
Netflix is handling the black-and-white family saga from Participant Media and held back its films from Cannes after it refused to bow to French distribution window rules. Netflix covets a best picture win and recently signalled its intent by bringing awards guru Lisa Taback in-house. Taback and her team will need to pick a horse and the early indications are Cuaron's film will be the one, although the roster includes the Coen brothers' western anthology The Ballad Of Buster Scruggs, Paul Greengrass's 22 July, which charts the aftermath of the 2011 Norway terrorist attack, and possibly Noah Baumbach's untitled divorce comedy with Scarlett Johansson and Adam Driver and Susanne Bier's sci-fi Bird Box with Sandra Bullock. It is understood Netflix had not finalised theatrical plans for its contenders as of mid-August.
While the company has prospered in the documentary category, Amazon Studios has had the better of it in the other senior sections, earning best actor and best original screenplay awards in 2017 with Manchester By The Sea, and an original screenplay nod for The Big Sick earlier this year. Amazon Studios' present crop includes Steve Carell and Timothée Chalamet in father-son drug drama Beautiful Boy, which could bring Belgian director Felix van Groeningen to the attention of a much wider audience. Mike Leigh's Venice-bound Peterloo and Dan Fogelman's Life Itself, which premieres in Toronto, are also eagerly anticipated.
Annapurna Pictures could pack a punch this season. Its roster includes Nicole Kidman in Karyn Kusama's crime thriller Destroyer, Jacques Audiard's The Sisters Brothers, and the tentatively titled Dick Cheney drama Backseat starring Christian Bale, which Adam McKay is still working on. Sony also has Matthew McConaughey in Yann Demange's '71 follow-up White Boy Rick, while Fox Searchlight could make some noise with Melissa McCarthy in a more versatile role as celebrity biographer, forger and thief Lee Israel in Can You Ever Forgive Me?. The studio might also fancy its chances with Venice premiere The Old Man & The Gun, a curio now that Robert Redford has declared it will be his final acting role.
Focus Features also has the gay conversion therapy drama Boy Erased with Lucas Hedges, Nicole Kidman and Russell Crowe, as well as Saoirse Ronana and Margot Robbie in Mary Queen Of Scots, which had not landed a festival berth at time of writing. A feisty Bleecker Street slate includes Sundance pick-up Colette starring Keira Knightley, Debra Granik's Leave No Trace with Ben Foster and newcomer Thomasin McKenzie, Rachel Weisz in Disobedience, and ensemble drama What They Had starring Blythe Danner, Hilary Swank and Michael Shannon.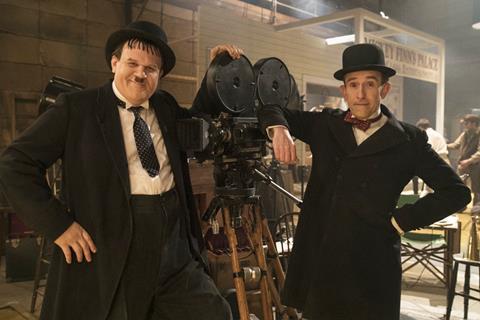 Disney's Mary Poppins Returns could catch a wave and stars Emily Blunt in the iconic role. The UK actress also impressed in Paramount'sA Quiet Place, one of several horror films causing a stir, alongside A24's Sundance sensation Hereditary with Toni Collette and Luca Guadagnino's Venice world premiere Suspiria for Amazon Studios, inspired by Dario Argento's 1977 giallo classic.
Finally, Stan & Ollie will close the BFI London Film Festival and stars Steve Coogan and John C Reilly as the famous comedians Stan Laurel and Oliver Hardy. One source said Coogan is outstanding and could go all the way.