The 10 biggest recipients of production funding from the British Film Institute (BFI) in 2022 received a total of £9.87m in support, thanks to National Lottery funding.
All 10 titles also received additional funding as part of the BFI's Step Up initiative, which awards projects up to £35,000 to provide opportunities for crew from underrepresented groups. The Step Up funding has been incorporated into the below figures.
From January 13 2023, the production fund will close to all new applications, ahead of the reset BFI National Lottery funding strategy kicking in from April 2023. More details of the BFI National Lottery funding for filmmaking will be published in early 2023, with a view to opening funds in February.
1. Chuck Chuck Baby, Artemisia Films, Chuck Chuck Baby (£1.15m)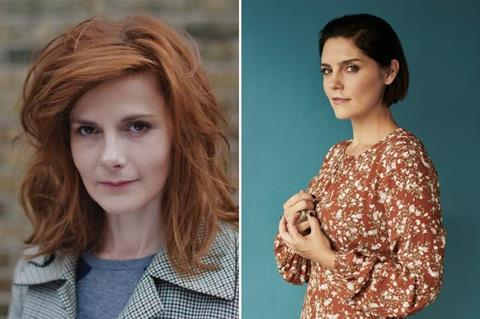 Screen Star of Tomorrow 2008 Janis Pugh's debut feature is a musical drama set in a chicken factory in industrial north Wales, that takes place in the present day and is set to songs from the 1960s and 70s. Louise Brealey plays Helen, a woman stuck in a rut, working in the local chicken factory and living with her former mother-in-law, ex-husband, his new girlfriend and their baby. Annabel Scholey, Sorcha Cusack, Celyn Jones and Emily Fairn also star.
Anne Beresford and Andrew Gillman are producing through Artemisia Films, alongside Adam Partridge of Delta Pictures and Peggy Cafferty of Play House Studios. It is funded by the BFI and Ffilm Cymru Wales, both awarding National Lottery funding, and BBC Film. It was developed by Ffilm Cymru Wales, the BFI and Artemisia Films.
2. Timestalker, Timestalker (£1.13m)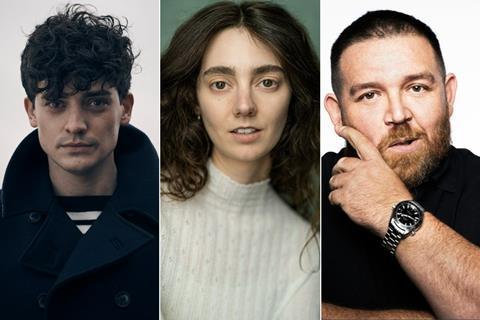 Alice Lowe's romantic comedy follows a hapless woman, played by Lowe, through time as she repeatedly falls for the wrong guy, dies a horrible death and gets reincarnated, only to start the cycle again. Aneurin Barnard, Tanya Reynolds and Nick Frost star, alongside Kate Dickie, Dan Skinner and Mike Wozniak, who starred in Lowe's directorial debut, Venice 2016 premiere Prevenge. Lowe is reteaming on the project with Prevenge UK producer Vaughan Sivell and London-based Western Edge Pictures.
It is a co-production with London-based Popcorn Group, and funded by the BFI, Head Gear Films, Popcorn Group and Ffilm Cymru Wales with funding from the National Lottery and Welsh government via Creative Wales. HanWay has worldwide sales rights.
3. Starve Acre, House Starve Acre (£1.04m)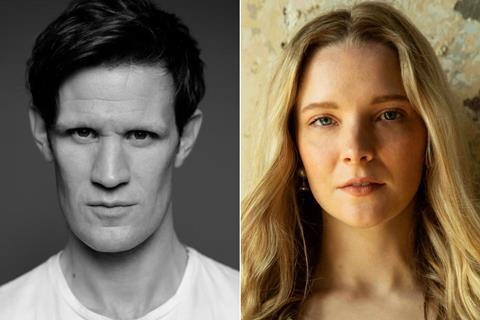 This horror film looks set to premiere at one of next year's top festivals. It is the second feature from Apostasy director Daniel Kokotajlo and is based on Andrew Michael Hurley's 2019 novel of the same name. Set in 1970s rural England, it centres on an archaeologist and his partner who unwittingly allow dark and sinister forces into their remote family home. Matt Smith and Morfydd Clark star.
It was developed and backed by BBC Film, and backed by Access Entertainment and the BFI. Tessa Ross and Juliette Howell are producing for House Productions, alongside Emma Duffy. Cornerstone Films handles sales.
4. Sister Midnight, Wellington Films (£1.03m)
Karan Kandhari's Sister Midnight is a Mumbai-set twisted love story. It is produced by UK companies Wellington Films and Screen Star of Tomorrow 2018's Anna Griffin's outfit Griffin Pictures, and coproduced by Sweden's Filmgate Films. Alongside the BFI, Film4 also supported in development and are co-financing, with additional production funding from Sweden's Film i Väst and development support from India's Cinestaan.
5. How To Have Sex, Balloonheaven (£1m)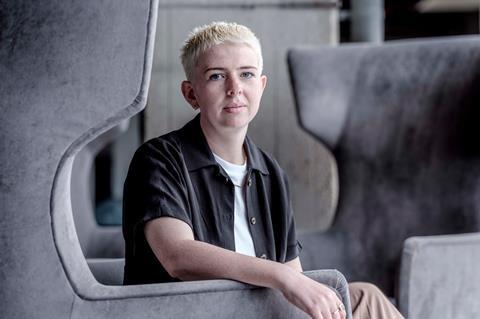 Screen Star of Tomorrow 2021 Molly Manning Walker's debut feature follows a group of teenage girls as they navigate early sexual encounters on a holiday. Mia McKenna-Bruce stars alongside Lara Peake, Shaun Thomas and Sam Bottomley. Film4 and BFI developed the project and are financing the production, alongside Paris-based MK2 Films, which is handling international sales. Wild Swim Films' Ivana MacKinnon and Emily Leo are producing alongside Heretic's Konstantinos Kontrovrakis.
6. In Camera, In Camera Films (£985,000)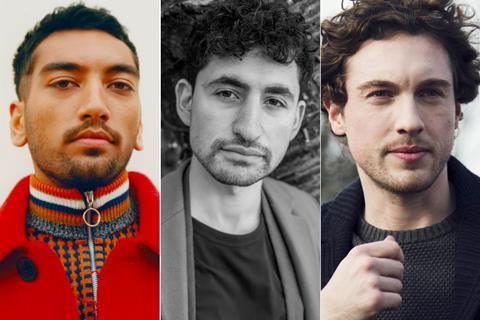 Naqqash Khalid's (Screen Star of Tomorrow 2020) debut feature follows a young man who spends most of his time recording self-tapes for parts he never gets. After he receives multiple rejections for a series of nightmarish commercial auditions, he takes it upon himself to find a new part to play. Nabhaan Rizwan, Amir El-Masry and Rory Fleck Byrne lead the cast.
It is produced by Juliette Larthe for the UK arm of UK-US production firm Prettybird, and by former BFI exec Mary Burke for her new UK company Public Dreams. It was developed with BBC Film, and is financed by BBC Film and the BFI, and in association with Uncommon Creative Studio. The project also participated in the 2019-20 intake of development lab iFeatures.
7. Stopmotion, Bluelight Stopmotion (£905,000)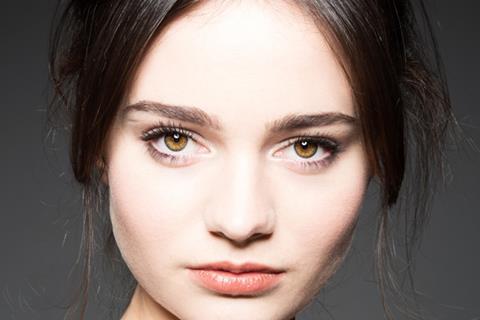 Robert Morgan's debut feature is a psychological horror, starring God's Creatures actor and Screen Star of Tomorrow 2014, Aisling Franciosi. It follows a stop-motion animator who is struggling to control her demons after the loss of her overbearing mother. Producers are Alain de la Mata and Christopher Granier-Deferre. Wild Bunch International is handling international sales.
8=. Layla, Layla Film (£885,000)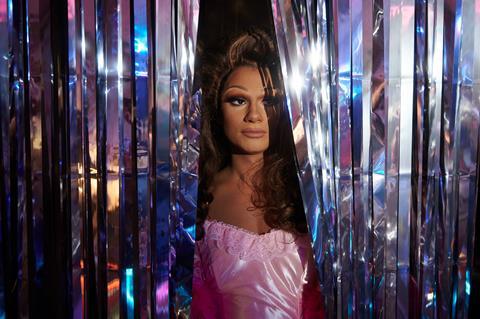 A struggling British-Palestinian drag performer catches the attention of a successful white gay man in this queer love story, that draws on the personal experiences of director Amrou Al-Kadh (Scree Star of Tomorrow 2018) as a British-Iraqi drag performer in London. Bilal Hasna and Louis Greatorex star, with pop star Self Esteem and 2022 RuPaul's Drag Race UK contestant, Baby, also featuring.
The film is backed by Film4 and the BFI and is produced by UK producer Savannah James-Bayly of Fox Cub Films. WME Independent is handling North America and will oversee a potential global sale, with Independent Entertainment on board as international sales agent handling individual territory sales.
8=. Blue Jean, Blue Jean Productions (£885,000)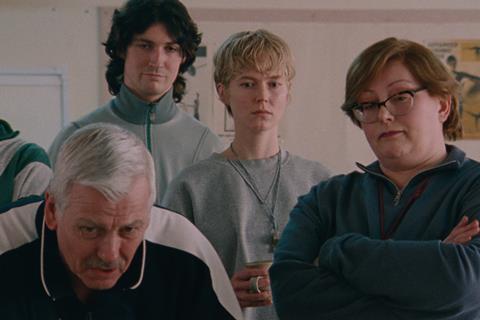 Screen Star of Tomorrow 2022 Rosy McEwen leads the cast of Georgia Oakley's debut feature. It is set in the north of England during the Margaret Thatcher years and follows a PE teacher forced to live a double life because of her sexuality.
Following its Venice premiere, the feature went on to win three British Independent Film Awards at this year's ceremony and is a near sell-out worldwide for UK sales agent Film Constellation. It is produced by Hélène Sifre of Kleio Films production, which is backed by BBC Film and the BFI, in association with Great Point Media.
10. Knockers, DSP Knock (£880,000)
Plot details are still under wraps for Lucy Cohen's fiction feature debut, which shot in Cornwall, with backing from BBC Film and the BFI. It is produced by Dorothy St Pictures, the UK production company behind Yemi Bamiro's documentary about Nigeria's national football team, and BFI London Film Festival premiere, Super Eagles '96. The company was founded by Screen Future Leader Julia Nottingham. Cohen's previous credits include documentary Kingdom Of Us, produced by Pulse Films and released on Netflix.