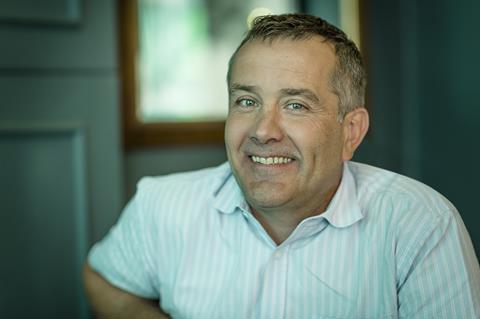 Need to know: Primarily a one-man band, Damian Jones has been one of the most prolific solo producers in the UK over the last two decades. Under the banner DJ Films — which he formed in 2004 — his projects include Oscar winner The Iron Lady with Meryl Streep, Amma Asante's period drama Belle, the Noel Clarke-authored hit Kidulthood and sequels Adulthood and Brotherhood, The Lady In The Van with Maggie Smith, the feature version of Dad's Army, and most recently Goodbye Christopher Robin with Disney. He has also worked as an executive producer on titles including A Street Cat Named Bob. Three years ago, Jones's company struck a first-look deal with Fox Searchlight, which runs until mid-2019.
Key personnel: Damian Jones, founder.
Incoming: Jones is undergoing a typically busy second half of 2018, with four features that could all be underway before the year is out. Those include an untitled Michael Winterbottom satire, which will star Steve Coogan and David Mitchell and is backed by Film4; Jones is producing with Revolution Films. Also on the slate are Monday, the latest feature from Suntan director Argyris Papadimitropoulos, which Jones is producing with Brian Kavanaugh-Jones and is now shooting in Greece (Protagonist Pictures has boarded sales); and Blue Story, a debut feature from musician Rapman, which he is producing alongside Joy Gharoro-Akpojotor. Jones is also an executive producer on horror film Outside, the directing debut of actress Romola Garai, produced by Matt Wilkinson.
Damian Jones says: "To this day, I keep my overhead to an absolute minimum. I've always liked collaborating. We know what a hard profession this is and how lonely it can get, so I like to partner up from time to time on an ad hoc basis."
Contact: djfilms.co.uk