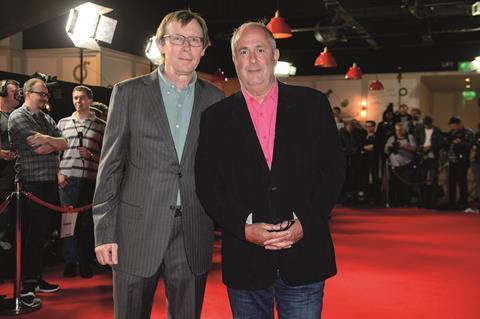 Need to know: With more than 15 years' experience making upscale adult-oriented features such as Enduring Love, Le Week-End, My Cousin Rachel and The Death Of Stalin, Free Range Films' Kevin Loader is moving into TV. Working with regular collaborator Armando Iannucci, Loader is producing Iannucci's cruise-liner-in-space comedy Avenue 5 for HBO starring Hugh Laurie, which is shooting at Warner Bros Studios Leavesden in January.
Key personnel: Kevin Loader, Roger Michell, co-founders.
Incoming: Loader hopes to shoot three literary feature adaptations next year: The Unlikely Pilgrimage Of Harold Fry is with Film4 and presently out to directors; Marc Munden's The Summer Book, starring Julie Walters, in development with the BFI; and Polly Steele's Four Letters Of Love, which Cornerstone is selling. Gypsy Boy may be on hold following BBC Films' withdrawal from the project but Free Range has another project with Rose Garnett's new-look division: Late Bar, an original comedy written by Ian Martin, about old people behaving disgracefully.
Kevin Loader says: "There are a lot of well-funded opportunities in TV. But the British film model, at a certain budget level of £6m [$8m], is struggling. They are getting hard to make. If you haven't got the BBC or Film4 or BFI or a combination of those, it's quite tricky."
Contact: kevinloader@me.com