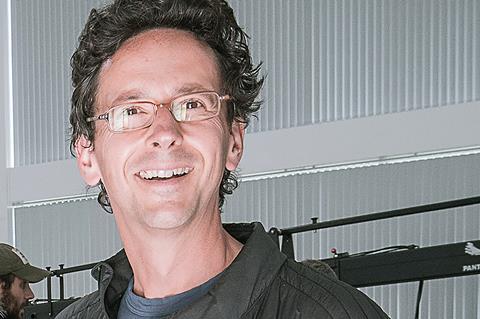 Need to know: Piers Tempest's Yorkshire-based Tempo Productions is enjoying its best — and busiest — year to date: Nick Hamm's Driven was the closing film of Venice Film Festival; Bjorn Runge's The Wife is generating awards heat for star Glenn Close; and Lisa Barros D'Sa and Glenn Leyburn's Normal People, starring Liam Neeson and Lesley Manville, is in post-production. Tempo makes films in the $6.5m-$32.5m (£5m-£25m) range. Tempest also works as a producer for hire on projects including 42's feature Military Wives.
Key personnel: Piers Tempest, founder.
Incoming: Documentary about the life of 'the black Elvis' Teddy Pendergrass; a remake of French wedding comedy Plan De Table in conjunction with Italy's Notorious Pictures; and The Hotel Theresa, written by Colin Bateman to be directed by Nick Hamm and based on the true story of when Malcolm X met Fidel Castro in a hotel in Harlem.
The company is also developing an adaptation of Sarah J Maas's young-adult book A Court Of Thorns And Roses, with Germany's Constantin Film, which Tempo is considering making as a TV series.
Piers Tempest says: "We try to make theatrical films with hooks that can play internationally in the £5m-£25m range. We aim to do two to three films a year. I need to be on set every day. I do the whole thing. I put it together, I finance it, package it and produce it and then I have to deliver it and make sure it gets into distribution. Because we are in production all the time, we have different [freelance] development people for different projects. In this marketplace, the more flexible you are, the better. But the core is, as always, good stories and projects that attract those performances. We carry very low overheads, which is why financiers like us because we understand it's all about on-screen value."
Contact: pt@tempoproductions.net