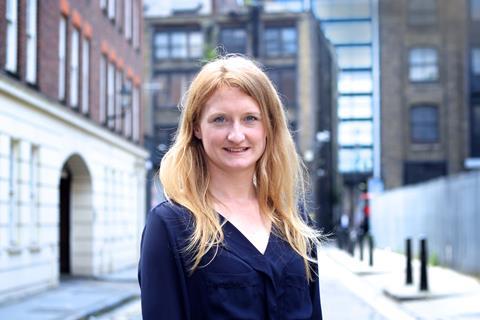 Need to know: Emily Morgan, a 2015 Screen Star of Tomorrow and former Soda Pictures executive, burst onto the festival scene during Cannes 2017 with Rungano Nyoni's France-UK co-production I Am Not A Witch in Directors' Fortnight. Quidd­ity's set-up is small and nimble — Morgan works with just an assistant. This allows her to develop her own slate alongside work as a producer-for-hire on projects including Shariff Korver's 2022 Dutch Oscar entry Do Not Hesitate and the Prague shoot of Stephen Williams' Chevalier with Element Pictures. A move into TV beckons now she has business development support from the UK Global Screen Fund (GSF).
Key personnel: Emily Morgan, producer.
Incoming: Morgan is the minority co-producer on Felipe Galvez's English-language Chilean western The Settlers, now shooting in Patagonia. She brought UK actors Mark Stanley and Sam Spruell onto the project, and arranged the UK financing, including from the GSF. It is a co-production with Chile (Quijote), Argentina (Rei Cine), France (Cine-Sud), Germany (Sutor Kolonko) and Denmark (Snowglobe). Next up is Justin Anderson's Swimming Home, starring Ariane Labed and Christopher Abbott, which has backing from the Curzon, Madman and Cineart investment fund. Bankside is selling the film, which will shoot in Greece. Further down the line is the directing debut feature of producer Joy Gharoro-Akpojotor.
Emily Morgan says: "I studied languages and it's natural for me to want to work abroad with London as my base. I look for stories that are international in terms of audience reach and how they are made."
Contact: info@quiddityfilms.com