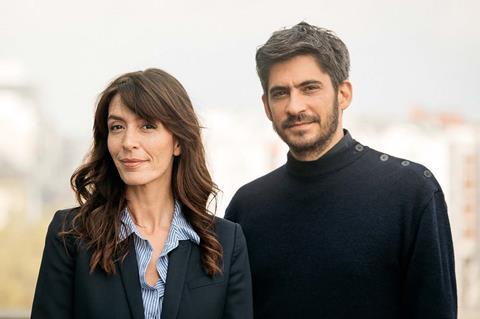 Need to know: Having worked with Swiss and international filmmakers since founding Rita in 2003, Pauline Gygax and Max Karli have a busy Cannes with two Directors' Fortnight titles. Lionel Baier's Continental Drift is made through Bandita Films, the company Rita founded with fellow Swiss firm Bande a Part Films in 2018; Bandita operates as a joint venture between the two, with both also working separately. Previous Bandita titles include Ursula Meier's Berlin 2022 Competition entry The Line, and her next film Quiet Land is in the works. Rita is also minority co-producer on Lucien Castaing-Taylor and Verena Paravel's Directors' Fortnight doc De Humani Corporis Fabrica, produced by France's Norte Productions. Operating in Europe's arthouse realm, the company has produced Xavier Beauvois' The Price Of Fame (2014) and The Guardians (2017) — and scored a hit as the Swiss producer on Claude Barras's Oscar-­nominated animation My Life As A Courgette. Series are also on its slate, including Léa Fazer's Sacha. Palmyre Badinier leads the non-fiction division.
Key personnel: Pauline Gygax and Max Karli, founders and producers; Palmyre Badinier, producer.
Incoming: Ursula Meier's Quiet Land, Jean-Guillaume Sonnier's untitled feature debut, Callisto McNulty's Witches! and an untitled Simon Bolivar documentary directed by Felipe Monroy.
Pauline Gygax says: "Our particularity is the coherence of strong political or societal proposals in various languages, formats and approaches. It is fundamental to co-produce to confront practices and be nourished by others."
Contact: rita@ritaproductions.com